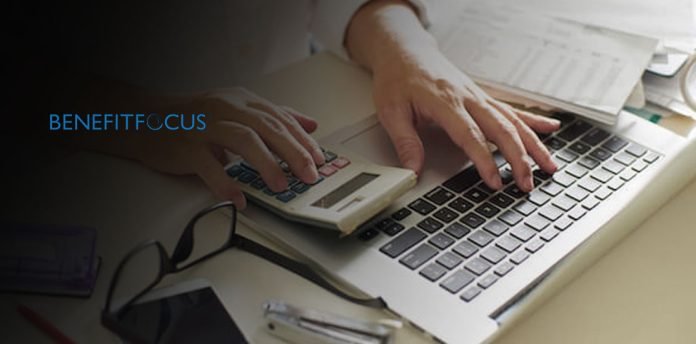 Benefitfocus, Inc. (NASDAQ: BNFT), a leading cloud-based benefits management platform and services provider, is honoring human resource (HR) and benefits administration leaders and the work they are doing to help their colleagues navigate the COVID-19 pandemic. These leaders are traditionally recognized on National Employee Benefits Day, April 2.
"HR and benefits leaders are often the first people employers and employees turn to in times of crisis," said Ray August, President and CEO of Benefitfocus. "During this unprecedented time, we thank these leaders for their efforts today, and every day."
Established by the International Foundation of Employee Benefits Plans, National Employee Benefits Day recognizes trustees, administrators, benefits practitioners and professional advisors for their dedication to providing quality benefits and the important role they play in their colleagues' well-being.
Benefitfocus developed HR Heroes best practices, templates and worksheets, webinars, and materials that equip HR and benefits administrators to anticipate and answer employee and employer questions, streamline communication and processes, and act on real-time changes.
Best practices for HR and benefits administrators include:
Use trusted sources and resources that are relevant to your colleagues and their location. Share the area-specific community and benefits information they need to navigate challenges. (i.e. school closing, drive-thru COVID-19 testing, local delivery services, what benefits are available to them, what benefits are available but not being used, what costs will they incur with current plans, etc.).
Set up a single resource to house all the information shared that can be updated regularly.
Communicate and share regular updates through a standardized communication format and leverage key messages across a variety of channels (email, online portal, text messaging, push notifications, etc.).
Always close the loop and provide a way for everyone to easily ask questions and ensure a timely response.
"HR and benefits administrators wear many hats. On any given day they are data scientists, negotiators, wellness coaches, cheerleaders, educators, communicators and more," said Misty Guinn, Director of Benefits, Wellness and Human Resources at Benefitfocus. "During this challenging time, they are also a key source of information and guidance for their colleagues on life-changing topics. At Benefitfocus, we recognize their important contribution and are doing what we can to support them."
A recent survey by the global public relations firm Edelman illustrates the importance of effective employer communication at this time. Conducted in early March, with responses from 10 countries, the survey found that employees believe COVID-19-based information from their employers more than the government, health companies and traditional media. It also found that 75 percent of respondents in the United States felt employers had a responsibility to protect their employees and ensure they did not spread the virus into the community.