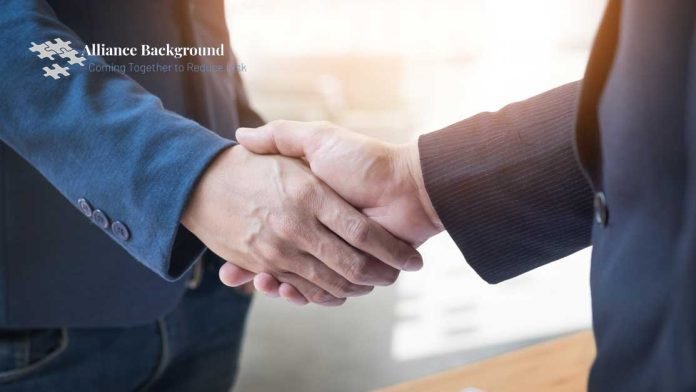 The leading provider of unique background screening solutions for employers and Non-Profit Volunteer companies, Alliance Background, LLC has announced a next-gen integration into the leading recruiting solutions providers for small and medium-sized enterprises and businesses, JazzHR. The hrtech news space has highlighted the fact that this strategic alliance will offer mutual customers an opportunity to streamline and simplify the experience of background screening while delivering a completely infused and integrated background screening experience where the users are enabled to create new orders, keep a track of their progress as well as view the results and reports from within the platform of JazzHR.
Jolene Johnston Vice President and Chief Operating Officer at Alliance stated this infusion with JazzHR will enable the team to expand the capabilities of the innovative and comprehensive screening solutions of Alliance Background. Jolene expressed the excitement of the company to be partnering with JazzHR and delivering background screening expertise and solutions that will prove to be industry leaders. The solutions of the company will help in expediting the hiring and recruitment processes as well as support the users in maintaining compliance.
Chuck Brownfield, the Chief Sales Officer of JazzHR commented saying that the company is extremely delighted to be partnering with Alliance Background for delivering recruitment teams with a completely streamlined way of conducting extra screenings during their ongoing recruitment process. This integration of the organization with Alliance Background, the customers of JazzHR will be given the ability to quickly send and receive background checks with just a few hits on the buttons for making better-informed hiring decisions.
If you want to know more about such hrtech news and information, keep following the hrtech cube. Hrtech cube delivers high-quality regular content relating to the daily happenings from in and around the hrtech industry.
---
ABOUT THE AUTHOR
Chandrima Samanta
Content-Editor at MartechCube
Chandrima is a Content management executive with a flair for creating high quality content irrespective of genre. She believes in crafting stories irrespective of genre and bringing them to a creative form. Prior to working for MartechCube she was a Business Analyst with Capgemini.