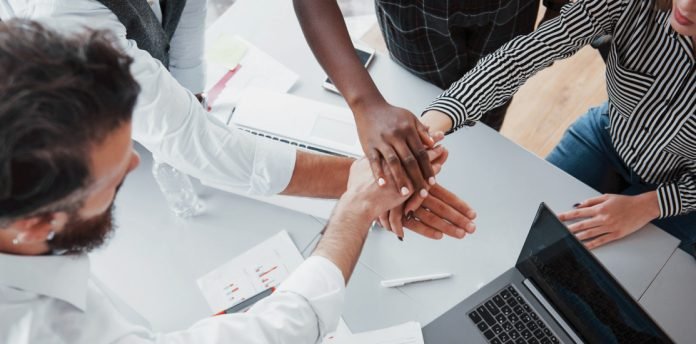 Airspeed, the trailblazing platform committed to enhancing employee engagement and performance, is thrilled to introduce its latest innovation – HR integration. With this groundbreaking feature, companies can effortlessly integrate their HR systems with Airspeed and streamline the synchronization of vital employee data, such as work anniversaries, locations, start dates, and more.
As the professional landscape continues to evolve, embracing digital work and hybrid schedules, maintaining meaningful connections among employees is critical. Airspeed's HRIS integration recognizes the importance of holistic employee engagement. It empowers companies to effortlessly connect their HR systems to the Airspeed platform, enabling the automatic synchronization of both existing and new hire information.
Key Benefits of HR Integration:
1. Effortless Synchronization: HR integration allows companies to seamlessly sync critical employee data from their HR systems to Airspeed's suite of apps in Slack, offering a more efficient and reliable data management solution.
2. Real-time Updates: Whether it's a new hire, an updated work anniversary, or any other employee data change, Airspeed's integration ensures that the information remains current across all platforms.
3. Time-saving Automation: The integration eliminates the need for manual data entry, saving teams valuable time and reducing the risk of human error.
4. Enterprise Scale: Airspeed's HR integration can scale with the largest Slack organizations.
5. Strengthened Digital Culture: By integrating HRIS data with Airspeed, companies can spend more time fostering their digital company culture, promoting deeper connections and consistent engagement among employees.
"This HR integration represents a monumental step forward in our commitment to enhancing company culture and employee connection," stated Doug Camplejohn, CEO and Founder of Airspeed. "By enabling effortless connectivity between 50+ HR systems and Airspeed's platform, we are simplifying the process of nurturing meaningful relationships within modern workplaces."
Discover the full potential of your Hrtech strategy with our comprehensive Hrtech News and Hrtech Interviews.