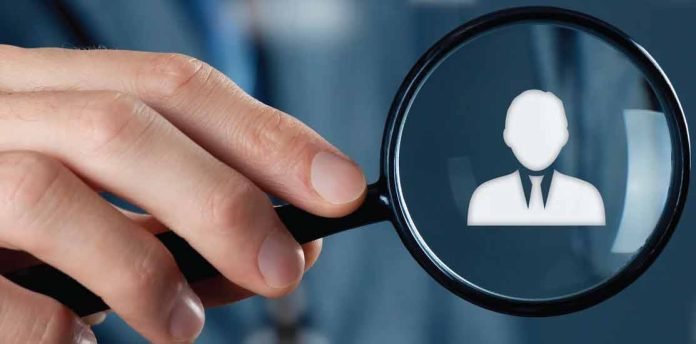 Since 2020, a light has shined brightly on companies' diversity, equity and inclusion (DEI) efforts. In this day and age, it's no longer optional for companies to be diverse and inclusive. If they're not, they risk their reputation and potential revenue intake. According to a 2021 Kantar Global MONITOR survey, 65% of consumers say that it's important the companies they buy from actively promote diversity and inclusion in their own business or society as a whole.
But DEI goes beyond externally promoting various races, sexualities and disabilities and speaking out in support of these groups to the masses; it starts internally.
For companies to truly support DEI, their workforce needs to reflect and be inclusive of the diversity found worldwide.
Unfortunately, there's still much work to be done on this front in many industries, including market research.
The Diversity Problem in the Market Research Industry
Market research allows brands to uncover the "why" behind a consumer's motivations while maintaining a consistent pulse on what the consumer thinks to inform media, social and ad content in real-time. But understanding consumer behavior becomes much more difficult when market researchers don't resemble the vast pool of consumers they're trying to pull insights from.
A diverse and equitable market research team can be a key asset to understanding the nuances of every consumer when planning and predicting customer behavior. But with almost 69% of market research analysts being white, it's up to market research teams to ensure they're facilitating a culture where all demographics are seen, heard and valued.
Here are five ways market research teams can bring DEI to the forefront of their culture.
1. Create an Employee Check-In Survey
Knowing how each member of a market research team is faring shouldn't be a guessing game. Getting their firsthand feedback is how holes and inequities in their employee experience can be detected and mitigated. Conducting an employee check-in survey ensures all team members' concerns are heard and allows leaders to make changes where needed.
When measuring DEI efforts among employees, consider using Likert scale survey questions — close-ended questions that use a 5 or 7-point scale to measure a participant's opinions and behaviors — to gauge their satisfaction. Examples of questions include:
The leadership at this company encourages diversity.
This company is committed to improving the diversity of employees.
This company fosters a workplace that allows employees to be themselves at work without fear.
An effective way to get immediate feedback on check-in surveys is publishing them to an employee online community, such as an HR platform or workplace communication tool. It also demonstrates to teams that management actively listens and is working toward creating a stronger DEI culture.
 2. Hold Focus Groups
The most direct way to understand how team members feel is to run a focus group. While check-in surveys provide quantitative data, focus groups can supplement that information with deep qualitative analysis. This gives employees a voice, allowing them to take the conversation into their own hands and discuss trends in the data. Employees can also provide context to specific survey answers and help brainstorm solutions.
3. Host Training Sessions with DEI Experts and Online Training
Improving DEI within a team's culture starts with uniting everyone under the mission. Training sessions with experts in DEI are an efficient way to align all team members on how to create an inclusive workplace. These training sessions can help teams recognize the importance of language, use privilege to practice allyship and interrupt bias when it appears.  One can also have all new hires take unconscious bias training during onboarding to set expectations upfront.
4. Encourage Guided and People-Led Discussions on Important Topics
Supplement formal DEI initiatives with informal opportunities, such as guided discussions within an employee online community. These discussions can begin with a question or prompt, with team members responding to the question/prompt or other comments.
While guided discussions are important, team members should also have a space where they can take the initiative, freely converse about DEI topics and share their ideas and experiences. These discussions often result in more organic dialogue about a team's culture, which gives another perspective that some might not have been aware of otherwise.
5. Form an Internal Committee
Establishing a dedicated DEI action group composed of diverse employees can have a lasting impact on a company's culture, as these team members share a common goal of spreading awareness and spearheading change across the organization. Committee members can brainstorm ways to improve DEI efforts, develop specific initiatives and research resources, such as podcasts, articles and organizations, that should be on a market research team's radar.
Creating an inclusive and equal culture for all employees is important across industries, including market research. This starts with putting DEI efforts at the forefront with employee check-in surveys, focus groups, training sessions, guided and people-led discussions, and internal committees. By doing so, different perspectives can be shared, heard and celebrated within market research teams, which fuels novel ways of thinking and problem-solving, and ultimately makes for better and informed market research.
For more such Updates Log on to www.hrtechcube.com
ABOUT THE AUTHOR
Chad Peshak

Vice President of People, Fuel Cycle
Chad Peshak is Fuel Cycle's Vice President of People in charge of leading the company's culture, talent development and people initiatives. Prior to his time at Fuel Cycle, Chad had led the HR team at other startups in Los Angeles, building out people plans and operations to enable growth and scale. He has a wealth of experience in the technology industry as one of the first participants in the HR Leadership Program at Microsoft and managing global HR teams and programs at Electronic Arts and Oracle in the San Francisco Bay Area. Chad received his Bachelor's in Business from Wake Forest University and holds a Master's in Human Resources from Cornell University.