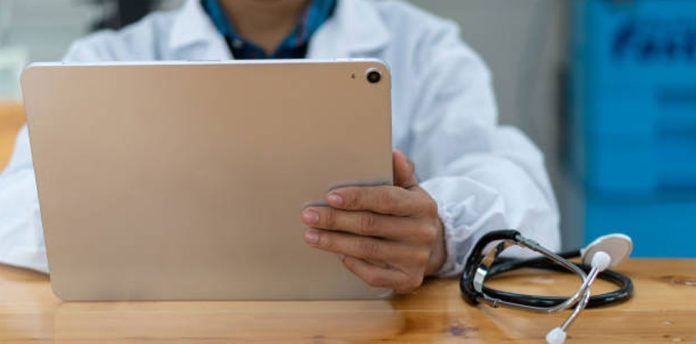 Virtual internships are a relatively new thing for a lot of people, so it can be difficult to work out how to make the best of the program when you aren't interacting with the company employees in person. In this article, there are five ways that you can adapt to working virtually to get the most out of your internship program.
Sharing Documents
Sometimes you will need to share documents with your co-workers, and this will occasionally involve converting these files to PDF documents so that everyone will be able to read and access them. It is important that you look into how to convert word documents to PDFs, which is very simple to do when you save your work and can be done on all pieces before you share them. To do this, you click on the box beneath your document's name and change the text from word to PDF.
Communication
Communication is vital no matter whether you are in the office or working virtually. It is probably one of the most important skills to develop and use when you are in the workplace, otherwise, there could be a lot of misunderstandings or subpar work.
When taking part in a virtual internship it is even more important because you are learning as you do the work, especially at the start of the program. When you are beginning it is definitely advisable to make sure that you have a means of communication with your superior so that you can regularly check in to ensure that you are certain of what you are doing and if there is anything that needs clarification or improvement.
Create a Workspace
When working from home it is easy to become distracted, but luckily there are several ways to overcome this. The best piece of advice is to set up your own workspace with a desk and little to distract you around, make it so that the place that you go to work is not the same location that you relax in otherwise you won't be able to get into the right frame of mind. Another tip is to get dressed as though you are heading into the office, this is particularly important if you will be taking part in video calls, as you don't want to be the one person in their pajamas or who stands up to reveal that you have only put on a smart shirt instead of a full outfit.
Be Proactive
As with any internship, you get what you put into the experience back out of it. The whole idea of the program is to give you the opportunity to gain transferable skills and experience within your desired job environment. It is important that you take advantage of what is offered to you, learn as much as you can and make a good impression because this is what will remain with you and your employers once the experience has finished. For instance, if the focus of your internship is marketing, then you can find some good digital marketing agency that will allow you to put this theory into practice.
Accept Criticism
While confidence is definitely a bonus within any work environment because the more confident you are at doing the job, the better it will be done, however, it is important to take note of any feedback that is given to you whether it is good or room for improvement. No employer wants to work with someone who thinks that they know everything there is to know about a certain topic, especially as you are there to learn from them, so it is important to take their constructive criticism on board. This will help you not only as the internship program progresses, but later on as well when you are working in your chosen career because most of the feedback you receive at this moment in time will relate to the work you will be expected to do in the future.
Final word
So, while a virtual internship is different from the experience of going into the workplace for the program, the majority of ways that you can get the most out of it, are incredibly similar. Hopefully, these five steps will help you feel more at ease with the idea and your ability to complete a virtual internship program.
For more such Updates Log on to www.hrtechcube.com
---
ABOUT THE AUTHOR
Amanda Booska
Amanda Booska is an adviser for Marketing. She advises many businesses to create branches such as in France, Italy, Switzerland, and the UK. She has experience working in a range of industries and providing technical support in topics such as business growth, market expansion, and product development. Amanda is passionate about family, languages, traveling, and reading.