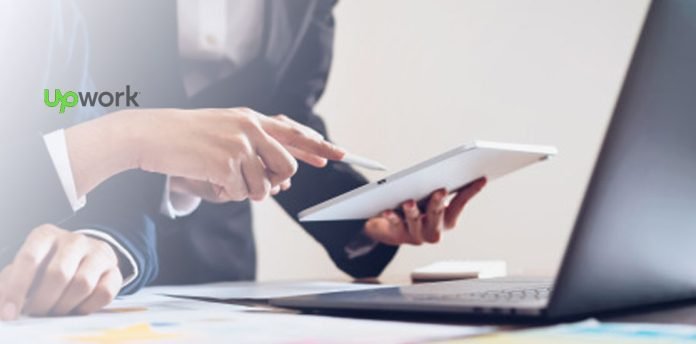 Upwork, the leading online talent solution, today announced the Work Together Talent Grants Program, an initiative designed to support projects with missions directly tied to mitigating COVID-19's devastating impact on individuals, communities and economies everywhere. The program's goal is to provide selected grantees working on coronavirus-related projects the highly skilled and talented independent workers who are critical to developing and accelerating these initiatives.
With a network of independent professionals located in more than 180 countries offering skilled expertise across more than 80 categories of work, Upwork is uniquely positioned to connect businesses with a talented workforce that is already highly adept at working remotely during this unprecedented and challenging time. As part of the program, Upwork will provide selected organizations up to $25,000 in talent credits to be used on the Upwork site, for a total of one million dollars in grant funding. In turn, these funds create economic opportunities for the independent talent hired to work on the grantees' projects.
"For over 20 years, Upwork has connected businesses with remote professionals to help tackle their most pressing challenges. Right now, we all face a common challenge— mobilizing our resources to mitigate the devastating impact of this virus on our communities and economy. This challenge requires us to work quickly and at scale across a broad range of skills and with fresh thinking," said Upwork President and CEO Hayden Brown. "The Work Together Talent Grants Program was created to meet this challenge head on, and ensure the work we do today helps get the world back together tomorrow. We are grateful to provide businesses with the critical talent they need for these impactful initiatives."
The grants will be made in the form of redeemable credits towards the cost of hiring independent professionals on the Upwork platform with the specialized skill sets that businesses are in dire need of, including technology, creative, marketing and operations.
Learn more about the Work Together Talent Grant initiative here. The application process will open on April 28, 2020 and grants will be distributed on an ongoing basis until all funds are awarded. Submitted projects will be chosen based on the merit of the application and the contribution of the proposed work to the COVID-19 response. Work Together Talent Grants are available to both existing and new clients, however, new clients must register at upwork.com prior to applying.