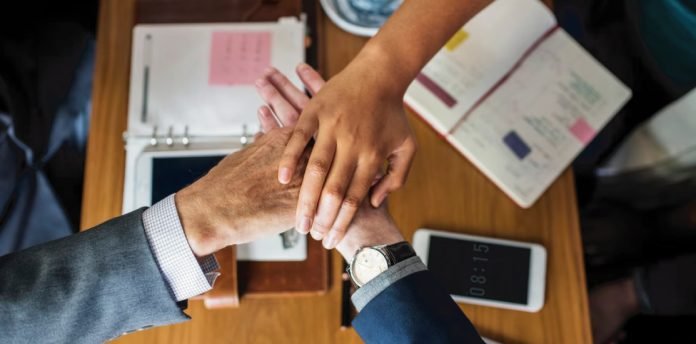 Harri, the revolutionary Frontline Employee Experience platform serving over 24,000 restaurant and hotel locations and nine million hospitality employees globally, today announced that its core scheduling and timekeeping system is being used by more than 305 Shake Shack restaurants throughout the U.S. Having implemented a cohort of 30 locations at a time that is integrated with Shake Shack's Workday payroll system, the full rollout has been completed.
Known for its high-quality food at a great value, warm hospitality, and a commitment to crafting uplifting experiences, Shake Shack's purpose is to Stand For Something Good®, from its premium ingredients and employee development to its inspiring designs and deep community investment. Since the original Shack opened in 2004 in New York City's Madison Square Park, the company has expanded to more than 450 locations system-wide in 32 U.S. States and the District of Columbia, including over 150 international locations across London, Hong Kong, Shanghai, Singapore, Philippines, Mexico, Istanbul, Dubai, Tokyo, Seoul and more.
Legislative changes related to scheduling retail, hospitality and food service workers have become increasingly complex. On a federal level, the Fair Labor Standards Act (FLSA) regulates and enforces key factors of workforce management. On a state and local jurisdiction level, the Fair Workweek laws bring more stability, fairness and transparency into employee scheduling so that hourly, part-time, and shift workers can have more predictable schedules. Other states, such as California, have requirements tied to employee scheduling.
Harri's smart and compliance-driven scheduling allows operators to easily enable and approve employee-driven shift swaps, automatically factor in shift preferences when creating schedules and permit employees to volunteer for open shifts. With accurate, intelligent scheduling based on historical, predictive labor demands and employee preferences, Harri is helping Shake Shack support its culture of caring for its teams.
Luke Fryer, CEO of Harri, commented, "In a dynamic industry where employee engagement is a direct driver of revenue, creating an employee-centric culture is crucial. Shake Shack is well known for leading the way in the hospitality industry."
Joe Miliziano, Chief Operations Officer at Harri, said, "Employee timekeeping in the hospitality sector is very complicated and requires a partner that is an expert in helping frontline managers comply on a location level."
Fryer concluded, "It's an honor to support the essence of Shake Shack's employee experience, one that matters so much to each manager and employee as they build schedules and record time worked. Our platform is built to handle the highly dynamic nature of the hospitality industry, making sure our customers, their employees and their guests receive the best possible experience."
Explore HRtech News for the latest Tech Trends in Human Resources Technology.