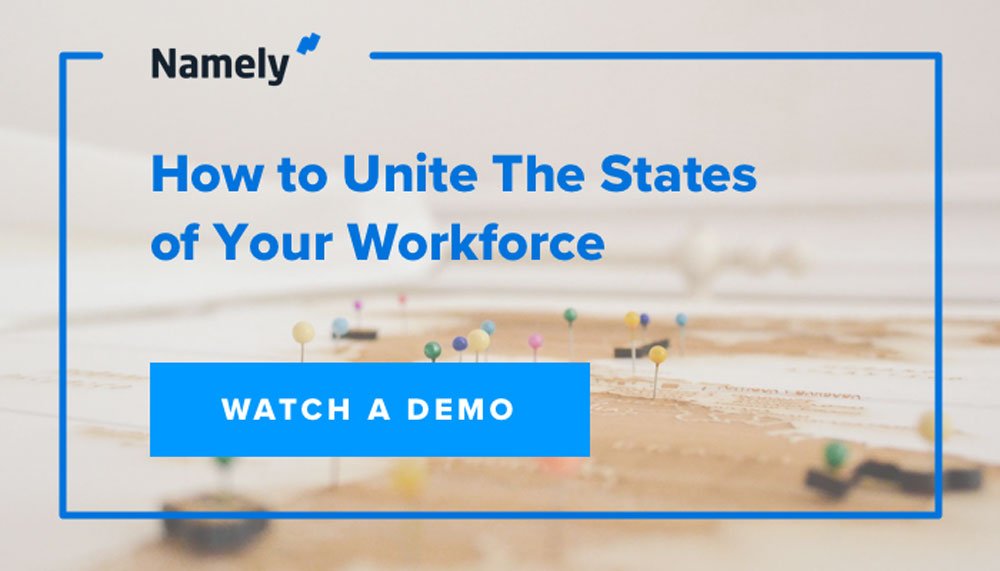 When managing a dispersed employee population, staying on top of fast-changing regulations and keeping your employees connected can be a logistical nightmare. Namely enables you to reduce risk and stay compliant so you can focus on your people and building a better workplace.
Stay Compliant in Every State
Namely offers a robust compliance solution that helps you stay up to date with state mandated trainings, and policy and law changes.
Keep Your Workforce Engaged Across State Lines
Utilize Namely's built-in news feed, accessible employee directory, and organizational goal setting to keep your workforce engaged and connected.
Ensure Accurate & Scalable Payroll Processing
Let Namely take on the burden of new state tax ID registration, all federal and state tax filing and reporting, and ensuring tax calculations stay up to date down to the lowest local level.