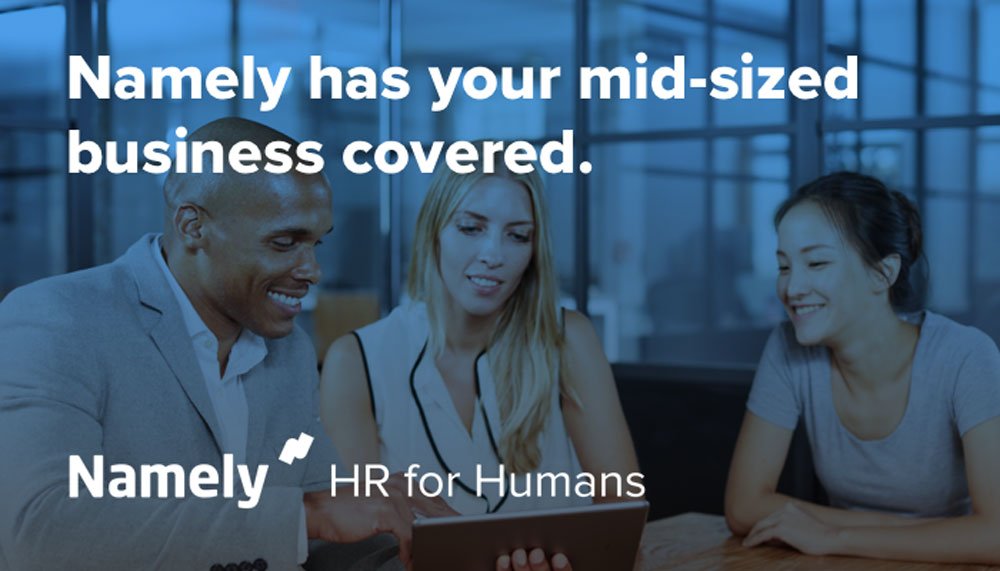 Namely covers your essential HR needs and compliance requirements in one place. It helps you recruit, onboard, and manage your employees; ensure they get paid; and offer perks to attract and retain them.
A Flexible Modern Solution
Streamline your HR processes by having your people, payroll, and benefits in one place.
Build Your Business on Insights
We put all of the critical data points in one spot, giving HR visibility for the first time.
Deliver an Amazing Employee Experience
Namely connects and empowers employees to self-serve their HR needs.