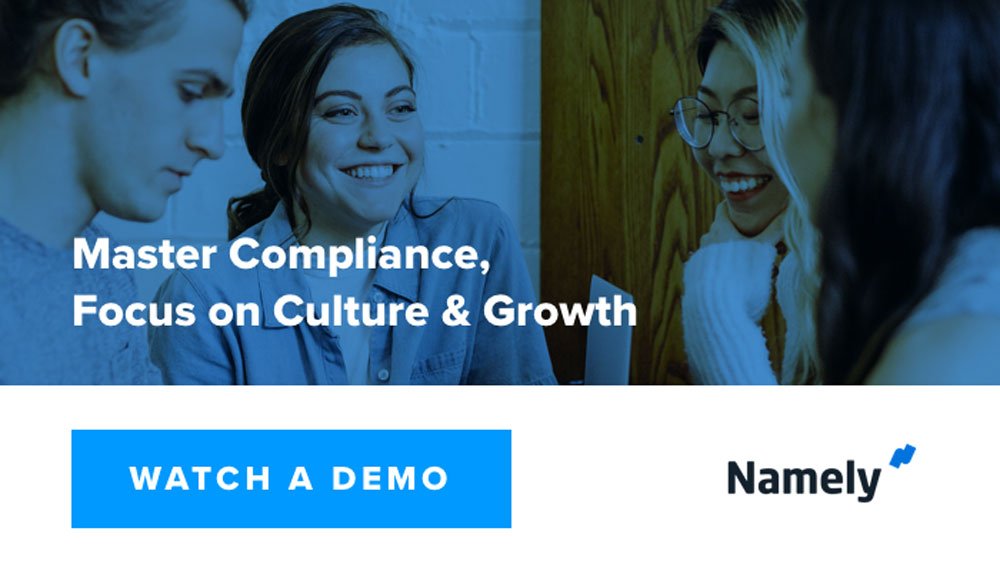 You didn't get into HR to lose sleep over compliance concerns. Rest easy with Namely. Leverage the perfect combination of solutions and services to keep your organization compliant, allowing you to focus on your passion — building a winning business culture.
Access to Live HR Advisors
Receive unlimited, expert guidance from our certified advisors to prevent and resolve challenging people situations and compliance risk issues.
Deliver Required and Developmental Trainings
Provide your employees with an array of mandated and professional development training courses for proactive and reactive risk management. From sexual harassment to customer service education, our learning management system covers it all.
Free Up Time to Be Strategic
With our robust compliance package, you can focus on what matters most. Engage employees with social tools, peer recognition, and talent management functionality. Make data-driven decisions with valuable insights and deliver analytics on your people.