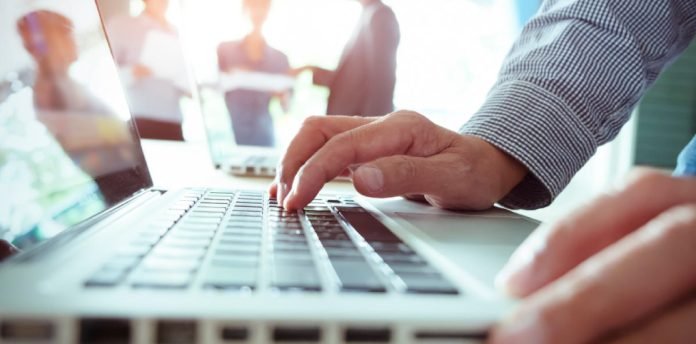 What New Year 2021 brings with it, is still to be explored. But, we can start by making a resolution to enhance our workforce management strategy, inside out!
2020 has ended and we have entered a new year with a new zeal and an earnest hope of the coming year being actually prosperous and not lousy. Since the previous year was filled with so many highs and lows (more lows than highs for many of us), we were bound to look forward to the ending of it. Having said that, the end of the previous year and the beginning of this one calls for kudos to each and every element that made efforts to contribute to some of our highs. Every year end, we look back and take it all in to understand our mistakes, drawbacks and make resolutions to do certain things that will make the coming year better and finer.
In 2020 we saw several practices and procedures taking a swing at reformation by undergoing change, some due willingly, others, thanks to the emergent situations. A lot of these reformations are here to stay because of them bringing to light certain ways of functioning that were not necessarily embraced before. There were also quite a few lessons learnt. The Human Resources industry in particular learnt a lot and innovated some excellent solutions that worked wonders for combating the challenges faced. Looking back, there are a couple of practices that need to be sustained and a couple others that need some refining.
Workforce Management is one arena of Human Resources that requires strategizing to the bone and implementation in phases.
Because it is so crucial to get workforce management right, constructing the foundation with the minutest component and the rarest constraint taken care of, becomes imperative, more so unavoidable.
With 2021 approaching, now would be the appropriate time to lay down the design and blueprint of your upcoming workforce management strategy and solution. Since it's also the time to decide your New Year resolutions, why not integrate the two?
That's right, here are some of the New Year resolutions for enforcing better workforce management in your organization.
1) Predict the need well in advance of the operations
In an organization, where there are a number of processes operating simultaneously and even more of them to begin operating soon, doing things at the last minute is not advisable. Just like we forecast the inventory needed or the amount of raw material for a manufacturing unit, it is also necessary to initiate your workforce management with the forecast of the manpower and the number of workers needed for a specified set of functions. Under-staffing will have you under-delivering and incompetence to meet all your customer expectations and over-staffing will have you increase the cost incurred to your organization. Therefore, before you begin operations, it is extremely significant to predict the workforce volume that you would be needing to carry out the tasks effectively, without under or over burdening your workforce.
For example – You run a Social Media Marketing Agency with 100 employees and 50 projects in hand. Now, you plan to venture into Paid marketing, and have about 4 projects before you start operations, so you hire 8 experts. But as soon as you begin operating into the said vertical, you receive 4 more projects that need to be looked after starting immediately.
Now, you can either overwork your existing employees or pass on the opportunity until you have the workforce to cater to the demand.
To not land in such a position, forecasting well in advance is important.
2) Build a better budgeting strategy
With the face of the workforce now quite different from what it was before, organizations have a chance at enhancing their budgeting strategies and making them highly rewarding. Today, we have an extended workforce combined with a permanent workforce, together making a hybrid model that is comparatively more flexible than the traditional structure. And it's not just the workforce that has incorporated dynamicity, it is also the demand of business and byproducts in the market.
So, It only makes sense to allocate a certain budget to a certain project, calculate the ROI, and slot the payment and payrolls in sync with the time and performance. Figure out areas and channels that need more attention in terms of the budget, and identify the channels that are only soaking up additional amounts. Keep an eye out for changes in demand and accordingly increase or decrease the cash in-flows from the budget.
Ensure that this resolution of yours doesn't lose track by sticking to it religiously!
3) Join the 'Analytical Evaluation of Processes' Club
Every component of workforce management is a process in itself, and processes are always subject to organizational conditions. The flexibility of tweaking your processes is what makes them adaptive to the volatility. When it comes to workforce management, there are a variety of components that pull their weight, day in and day out, but not all of them deliver the expected output. Enter Scene: Analytics. With analytics, companies can analyze and evaluate each and every process thoroughly to report the effectiveness and success ratios.
Analytics make it easier for firms to rule out the procedures and functionalities that don't meet the mark of anticipated ROI and invest additional resources to the ones that are performing beyond expectations. Simple tools can amplify the overall performance of your workforce management strategies and analytical evaluations are a magic fix. You can bolster the productivity of all components while reducing the overall costs.
Join this club this year and get the most of it!
4) Upgrade timesheet creation and scheduling
When Bill Gates and Paul Allen were in school, they were asked to schedule the classes as per the school requirements, after the institute had merged with another school. Gates and Allen spent days and nights trying to crack the perfect code that accommodates all requests and were finally able to design the schedule algorithmically. Similar is the case with workforce management.
Designing schedules that are in alignment with all the attributes and variables can be a task, but with an advanced scheduling solution organizations can easily create detailed schedules with optimized shift, time, and location management. Also, as mobile has taken over the electronics industry, sending schedules to all the workers via applications is now possible.
Once the scheduling is done, the focus goes to timesheets and clock-ins. Manual check-ins or even automated systems for logging in to work is outmoded. As the workforce now is distributed, GPS-enabled, photo-verifying, mobile enabled clock-ins are the way to go and replace legacy timesheets.
5) Compartmentalize your performance management
Your workforce performance management starts on the day you hire the worker. It starts with you communicating clear goals and objectives that you want your employees to achieve.
Then you move on to straining and augmenting the resources as per the need of the workforce. Then comes real-time updation of records of the work being done, time being taken, evaluation with the parameters, and redundancy, discrepancy rates. And then employers assess the productivity ratios.
This compartmentalization of the entire performance management takes into account all the elements as opposed to evaluating only a couple of parameters and standardization of this process. This would be an upgrade to a better and an ideal way of performance management that focuses on the actual performance in an ecosystem as a whole while keeping employees at the center of it all.
New Year resolutions can be tough to follow and can workforce management strategies be. But the idea of setting realistic goals and procedures that can be followed to achieve maximum productivity with optimum utilization of the human as well as other resources and at the most reasonable costs, is the whole purpose of setting Workforce Management-centric New Year Resolutions.
So, this New Year, improve the forthcoming months with resolutions that are meant to facilitate your goal accomplishment and smoothen your priority target achievement!
---
ABOUT THE AUTHOR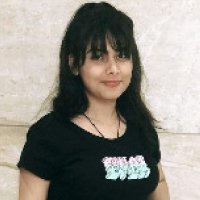 Tanvi Tirthani
Content Contributor, HRTech Cube
Tanvi Tirthani is a content writer and strategist with a special foray into technology. She has been a keen researcher in the tech domain and is responsible for strategizing the social media scripts to optimize the collateral creation process.