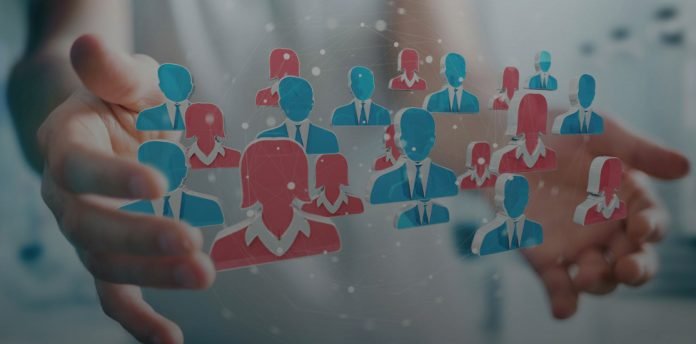 Metasys Technologies ("Metasys"), a leading minority-certified provider of total talent management and procurement services to Fortune 1000 clients, announced today the appointment of several key leaders to its Advisory Board to help guide the company's ambitious growth plans.
Joining the Advisory Board are Ms. Joset Wright-Lacy, former President of the National Minority Supplier Development Council (NMSDC), Mr. Brian Downer, Executive Vice President and Chief Procurement Officer of Truist, Ms. Avis Yates Rivers, President and CEO of Technologies Concepts International Group (TCGi), and Mr. Josh Childress, former NBA basketball player and Co-Founder of real estate private equity firm Landspire Group.
"As we expand our position as a trusted advisor to enterprises that are seeking to transform their talent and procurement functions, we are pleased to partner with a group of highly respected senior executives through the creation of this advisory board," stated Romeen Sheth, President of Metasys. "With extensive experience in total talent management, procurement and supplier diversity, Joset, Brian, Avis and Josh bring extraordinary perspectives to Metasys. They will be instrumental in helping us drive value for our customers."
Ms. Wright-Lacy has over thirty years' experience leading highly successful teams in the public, private and not-for-profit sectors where she has served in the C-suite overseeing various business functions, including procurement and legal & regulatory affairs. Throughout her career, Ms. Wright-Lacy has been an advocate for minority and woman-owned businesses. As past president of the National Minority Supplier Development Council, she was instrumental in driving opportunities between some of the country's largest corporations and minority-owned businesses. Metasys will work with Ms. Wright-Lacy to strengthen relationships across NMSDC corporate members that are looking for diverse solutions to optimize procurement and talent management.
"Metasys has the potential to disrupt the workforce management industry by providing a 100% diverse solution for corporate America to manage a growing talent pool of contingent workers. As an MBE that lifts up other MBEs, this is a case study of how business ought to be done," added Ms. Wright-Lacy.
Mr. Downer has over twenty years' experience in senior level positions for leading financial services firms, overseeing various business functions, including wealth management, product and procurement. Prior to his current role as EVP and Chief Procurement Officer at Truist Bank, Mr. Downer was the Chief Procurement Officer of State Street Corporation. Mr. Downer has long been a strong advocate for minority-owned businesses and has been instrumental in increasing economic opportunity for minority-owned businesses. Under his stewardship, the Supplier Diversity Program at Truist is responsible for creating over $1 billion of annualized economic impact. Metasys will benefit from Mr. Downer's extensive experience as it continues to expand its procurement suite of offerings for enterprises.
"Metasys Technologies has been a trusted strategic partner for Truist over the last 15 years. They are one of our top suppliers and have consistently provided high quality service for our organization. As Metasys enters its next phase of growth – in partnership with its new private equity partners at Arkview Capital – I am excited to serve as an Advisor and support them."
Ms. Yates Rivers is the CEO of Technology Concepts Group International (TCGi), a global procurement management firm. She has over 35 years of experience as a successful entrepreneur in the information technology industry. Ms. Yates Rivers has driven innovation within supply chains through solutions that reduce the cost of IT asset management, procurement, and tail spend across government agencies and corporations. Her many accolades include Entrepreneur of the Year, Top 10 Women in Technology, and White House Champion of Change in STEM awarded by President Barack Obama. Metasys will benefit from Avis' strategic vision and connectivity across the C-level of supplier diversity professionals.
"Having spent my career building relationships within procurement and supplier diversity, this is my opportunity to give back to the MBE community. I am honored to work with Metasys and their lead investor, Arkview, both of whom I've known and respected for many years, to promote the growth of a one-stop solution when it comes to procurement, managed services, payrolling, and staffing for contingent workers."
Mr. Childress is a former NBA basketball player and Founder & CEO of Landspire Group. With over 10 years of experience as a venture capitalist and real estate investor, Mr. Childress co-founded Landspire Group in 2018 to further his personal commitment to community redevelopment. Personally, Mr. Childress has always had a passion for philanthropy – he established the Josh Childress Foundation to provide mentorship and resources to high school and collegiate athletes; he also established the Josh Childress Athletic Scholarship at Stanford University. Metasys will benefit from Mr. Childress' passion and experience in supporting minority-owned businesses in their next evolution of growth.
"I am thrilled to serve as an Advisor to Metasys Technologies. The team at Metasys is filled with high integrity individuals that are passionate about driving impact for their clients while increasing economic opportunity for other minority-owned businesses. Through their unique expertise in procurement and total talent management, Metasys has a compelling value proposition to offer the enterprises they work with."
Earlier this year, Metasys received a strategic investment from Arkview Capital, a minority-certified private equity fund focused on investing in leading Minority Business Enterprises ("MBE").
"We are excited to expand our partnership with Metasys to include the distinguished members of the Advisory Board who will help us collectively reach our vision of being the leading voice in managing talent and workforce diversity," added Arkview Capital's Co-Founder, Vijay Mehta.
For more such Updates Log on to www.hrtechcube.com