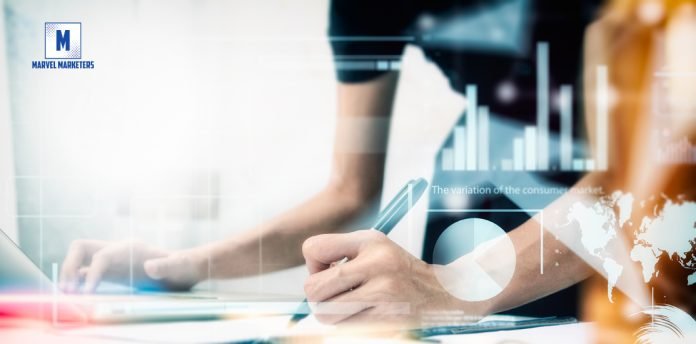 Marvel Marketers, an award-winning marketing agency with offices in San Mateo, CA, Austin, TX, and Belfast, Northern Ireland, is continuing to expand its footprint in EMEA with a new strategic partnership with Ulster University hrtech news.
The agency will use the framework from its training arm, Professor M's Academy, to bring hands-on marketing automation training to Ulster's undergraduate and graduate marketing students and staff. With coursework in Marketo, Pardot, Eloqua, and HubSpot, along with the digital marketing best practices and insights that have made Marvel Marketers an industry leader, Ulster University will be able to provide education that's the first of its kind in academia. The partnership also includes the development of a new Executive Digital Marketing Program at Ulster University hrtech.
"While we are very excited as an organization for our new partnership with Ulster University, I am personally honored to bring the success of Marvel Marketers back into the academic sphere, where I spent 10+ Years as a Professor of Economics myself," said Marvel Marketers CEO Maneeza Aminy.
Ulster University's students will get hands-on access to knowledge and skills that are in high-demand in today's job market learning content management system. They'll receive an official certification from Marvel Marketers and expertise that puts them in a much better position to go out and get a job in their chosen field.
For Marvel Marketers, this is also a special opportunity to carry out one of the agency's core values—Make an Impact.
"The best impact you can make is to arm individuals with knowledge and skills. Our strategic partnership with Ulster University will do that and more," said Wasif Khan, COO of Marvel Marketers. "Together, we make an impact by sharing the proven digital marketing framework of Professor M's Academy to undergrad, graduate students, and marketing executives alike."
That aligns with Ulster University's mission, too.
"We at Ulster University believe in expanding knowledge throughout the communities we serve and making a positive contribution to the economic, social, and cultural development of Northern Ireland. This partnership helps us do exactly that," said Dr. Darryl Cummins, Head of Department of Management, Leadership and Marketing, Ulster University Business School.
"Our partnership with Ulster University will provide Marvel Marketers the strategic edge to permeate into the EMEA region with a trusted and credible institution," said Jules Capriglione, Marvel Marketers' Senior Manager of Emerging Markets. "We'll be working together to challenge the 'norm' and educate the next generation of marketing experts and supplying them with the digital tools to advance in their careers."
Marvel Marketers' courses at Ulster University will start in the first quarter of 2020.