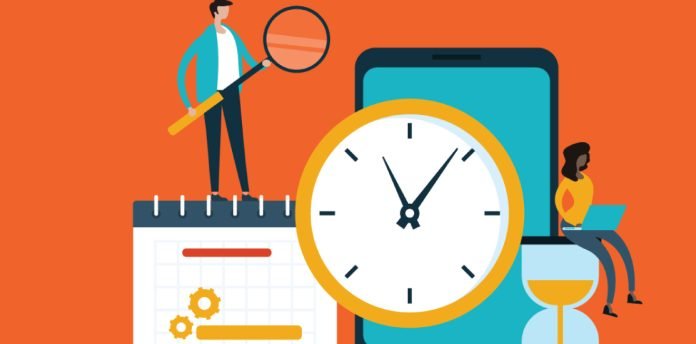 AppColony Inc., doing business as MakeShift, providers of a cloud-based employee scheduling and time tracking platform, today announced that its award-winning staff scheduling software MakeShift People First Scheduling is now available on SAP® Store, the online marketplace for SAP and partner offerings. Businesses that use SAP technology across diverse industries will now have access to a Gartner® Digital Markets -recognized top employee scheduling solution.
The MakeShift People First Scheduling solution is built on SAP Business Technology Platform (SAP BTP) with SAP Extension Suite and SAP Integration Suite and integrates with SAP S/4HANA® Cloud, SAP® SuccessFactors® Employee Central, and Qualtrics. It gives clients access to an intelligent workforce management platform that improves the employee and customer experience.
Shift-based organizations use the intuitive app to build schedules faster; optimize labor budgets; reduce time to fill shifts; manage fatigue, burnout, and turnover; and communicate with employees with ease.
"In an economy faced with labor shortages and turnover, MakeShift's People First approach to scheduling is already having a positive impact on recruitment, retention, engagement, and employee happiness," said Adam Greenberg, MakeShift's CEO. "The pandemic put health, well-being, and schedule flexibility front and center for employees. Organizations are looking for solutions that not only give employees more control over their schedules but also prioritize the in-app experience. Our solution excels at this with G2 users rating our app very highly for ease of use, ease of setup, and quality of support. I'm proud that we will now be able to help more organizations to become best run."
SAP Store, found at store.sap.com, delivers a simplified and connected digital customer experience for finding, trying, buying, and renewing more than 2,200 solutions from SAP and its partners. There, customers can find the SAP solutions and SAP-validated solutions they need to grow their business. And for each purchase made through SAP Store, SAP will plant a tree.
AppColony Inc. is a partner in the SAP® PartnerEdge® program. The SAP PartnerEdge program provides the enablement tools, benefits, and support to facilitate building high-quality, disruptive applications focused on specific business needs – quickly and cost-effectively.
"Our speed, agility, and culture of innovation give us an edge against other solutions," said Asher Fredricks, MakeShift's Chief Revenue Officer. "MakeShift customers start seeing value from the product very quickly. We also have an amazing co-innovation program that allows us to collaborate with customers on features. It's why we win. I am truly excited with what the SAP BTP platform is going to allow us to do and what this means for businesses in shift industries."
For more such Updates Log on to www.hrtechcube.com