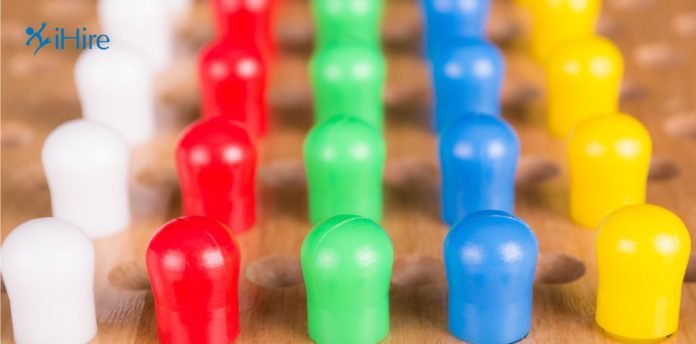 iHire announces the publication of its second annual U.S. Job Industry Recap and Outlook Report, a review of the 2019 job market and predictions for 2020 hrtech news. Exploring insights from the 33.2 million job postings shared across the company's 56 industry-specific talent communities in 2019 – and using 2018's data for benchmarking – iHire's report is available to download: https://go.ihire.com/5pg7.
Key trends found in iHire's Job Industry Recap and Outlook Report include:
Top Hiring Industries: Transportation (4.93 million postings), Nursing (3.72 million), and Technology (3.54 million) had the most job openings in 2019, while Sales, Retail, Engineering, Hospitality, Admin, Construction, and Accounting rounded out the top 10.
Top Career Titles: The most popular career titles in 2019 included Registered Nurse/RN (1.87 million postings), CDL Truck Driver (1.86 million), Sales Representative (1.77 million), and Software Developer (1.20 million) – the only four titles with more than 1 million postings on iHire's platform.
Top Desired Candidate Skills: Management (4.63 million postings) was by far the most sought candidate skill in 2019's job postings, reinforcing employers' need for qualified and experienced applicants. Runners-up included training and development (3.58 million), communication skills (3.25 million), and scheduling (2.98 million).
Top Hiring Geographic Areas: States with the most job openings in 2019 comprised California, Texas, Florida, New York, and Ohio, while New York-Newark-Jersey City and Chicago-Naperville-Joliet took the top two spots for hiring metro areas.
In addition to analyzing 2019's job and job seeker data, iHire detailed the following eight predictions for recruitment marketing and hiring in 2020:
1. Employers will keep the "human" in human resources, balancing technology with people as applicants move through the recruiting funnel.
2. Candidates will be disqualified, not rejected, in the application process and pipelined to quickly fill future positions.
3. Employers will shorten their application processes to improve the candidate experience, reduce job seeker frustration, and boost their employer brands.
4. Baby boomers aren't retiring anytime soon, giving companies another reason to embrace more inclusive hiring practices to reach untapped talent.
5. Applicant location won't be a hiring deal breaker, as the distributed workforce and telecommuting continue to grow.
6. HR will join forces with marketing in the SMB realm to integrate branding initiatives with recruiting.
7. Outplacement services will return to the mainstream in preparation for the next economic downturn.
8. Pre-employment assessments will support the quest for qualified applicants, focusing not only on skills, but also on personality, learning styles, and other characteristics.
"The U.S. job market held strong and steady in 2019," said Steve Flook, President and CEO, iHire. "Although 2019 brought about 5% fewer postings across our platform than 2018, we saw little variances in the top hiring industries, desired candidate skills, and other data trends talent acquisition company. This lack of change means 2020 will continue to be a candidate-driven market – requiring organizations to focus on building their employer brands and providing positive applicant experiences if they want to attract and retain qualified talent."
To learn more about the state of the job market, check out the following free iHire resources:
U.S. Job Industry Recap and Outlook Report: https://go.ihire.com/5pg7
Shareable accompanying infographic: https://go.ihire.com/5pg9
Quarterly Industry Report: Jobs & Job Seekers – Q1 2020: https://go.ihire.com/5n4h