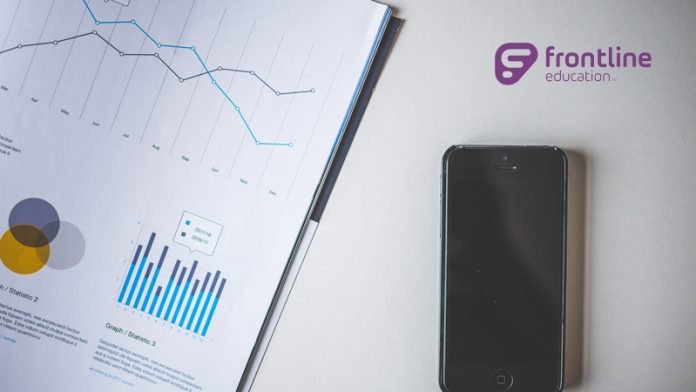 Frontline Education, a leading provider of school administration software for the K-12 education community, has launched a new solution for K-12 administrators to consolidate critical human resources processes for easy access and fast, data-driven decision making. The Human Resources Management System (HRMS) & Recruiting software puts applicant tracking, benefits administration, compensation, position management and onboarding into one digital system with configurable functionality for better insight and management.
The HRMS & Recruiting software will help districts transition from paper or finance driven-systems to a solution that was built for school district Human Resources processes. Creating these efficiencies allows more time for administrators to attract, cultivate and retain talent within the district.
"Combining these essential HR functions into one system eliminates the need for tedious and often times redundant record keeping. Streamlining the process not only creates efficiency in the moment but can also help solve problems that may arise in the future by mapping and forecasting based on data," said Elizabeth Combs, Managing Director of the Frontline Research & Learning Institute.
The comprehensive human resources management system offers robust functionality that solves for complex processes, including:
Organizational mapping empowers administrators to handle complex scenarios for each position in the district, including managing K-12 specific situations like floating or district-wide assignments.
Position management and control ties assignment details, compensation, security and level of access to data at the position level, this way designations are automatically inherited as people are hired in and out of specific jobs.
Employee self-serve portal gives access to employee information, compensation and benefits with an individual login.
Prior to initiating recruitment activities, the system facilitates conditional approval workflows that route requests to the appropriate person in the district for both the position and budget.
Applicant Tracking and proactive recruiting are built into the system providing district HR professionals with access to 1.7 million K-12 job seekers. The system grants unlimited access to advertising on www.K12JobSpot.com. In addition, the solution provides the ability to capture applicant interest at job fairs allowing candidates to begin applications on the spot.
The recruitment tool also allows HR professionals to create specific campaigns to target candidates with specialized credentials to optimize campaign results.
The comprehensive human resources management system has the ability to integrate and map data with different finance and payroll systems.
"It's all in one place and so it just absolutely allows us to make good use of taxpayer money as it relates to employees by being able to make sure that they spend the fruit of their work in doing what's right for onboarding," said Rick Rodriguez, Assistant Superintendent HR, Lubbock ISD.
About Frontline Education: 
Frontline Education is the leading provider of school administration software, empowering strategic K-12 leaders with the right tools, data and insights to proactively manage human capital, business operations and special education.
Educational organizations representing over 80,000 schools and millions of educators, administrators and support personnel have partnered with Frontline Education in their efforts to develop the next generation of learners. Frontline is dedicated to driving engagement across K-12 school systems and supporting the continuous improvement of employee effectiveness and efficiency with solutions for proactive recruiting and hiring, absence and time, professional growth, student information systems, special education and interventions, payroll, benefits and financial management.
Frontline Education corporate headquarters are in Malvern, Pennsylvania, with offices in Andover, Massachusetts; Rockville Centre, New York; and Austin, TX.
Learn more at www.FrontlineEducation.com
SOURCE Frontline Education
Related Links
SOURCE URL: https://www.prnewswire.com/news-releases/frontline-education-launches-hrms–recruiting-software-to-bring-efficiency-to-district-hr-professionals-300786775.html
Also Read – Espresa Launches Modern Rewards and Recognition Module