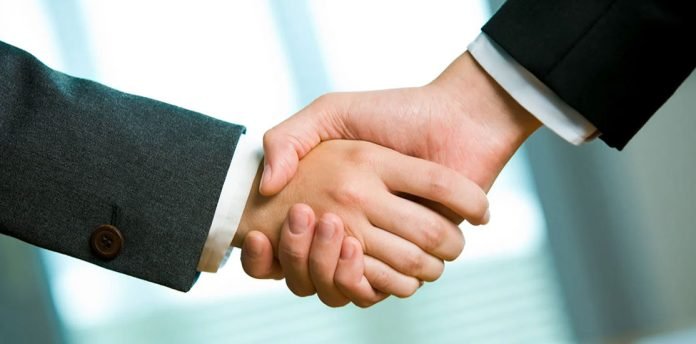 The Great Resignation has made a major impact on the workplace, leading employers to reevaluate their organizations and adjust to better meet workers' needs. Employee engagement is one way in which employers are adjusting, proven to boost recruitment levels, reduce staff turnover, increase productivity, and improve customer service and retention. Employees who feel connected with their colleagues and their workplace are oftentimes more productive, have longer tenures and are better able to share their knowledge with others. However, according to a recent Gallup poll, more than half of American workers are not engaged, and the problem is only growing worse in the wake of the pandemic.
As employers look to adapt their organizations to improve employee engagement in digital and hybrid work environments, there are four pillars to keep in mind: Training and Development, Well-Being, Company Culture, and Recognition. Solving the issue requires much more than just Zoom calls; it involves a flexible and personalized approach to employee relations.
Training and Development
To be truly present and engaged at work, employees need to be able to envision a path toward growing their careers. Many times, this means promotion opportunities but it can also be the ability to develop professional knowledge and skills. For Generation Z, this particularly rings true. The 2021 LinkedIn Workplace Learning Report found that 50% of Gen Z'ers watched more hours of learning content in 2020 vs. 2019, and 76% believe that learning is the way to a successful career.
Employers should give workers the option to expand their repertoires and participate in new projects, making those opportunities known when recruiting as well, such as mentoring, cross-department training, skills development courses, conferences, seminars, and more. The more opportunities people are given to explore their professional interests, the more likely they will be to improve their levels of performance.
Well-Being
The pandemic has underscored the major role employee well-being and happiness plays in the workplace. According to the 2021 Deloitte Global Human Capital Trends Report, 80% of respondents chose well-being as "important" or "very important" to their organization's success. It's become a pressing need; however, the Deloitte report also showed a disconnect. Senior executives ranked "improving worker well-being" as the eighth most important priority (out of nine).
It's important to remember that employee well-being includes far more than PTO or work hours. The work-life balance challenge can be a constant for organizations, but investing in employee health and well-being is crucial and plays a key role in engagement and performance. There are five main components to consider:
Cultural – Integrating well-being into social behaviors and norms
Relational – Advocating for well-being within co-worker relationships
Operational – Keeping in mind management policies, processes and programs
Physical – Optimizing physical equipment and workspaces
Virtual – Offering digital workspaces that facilitate collaboration and well-being
Through planning around these five components, well-being can be a focal point for the organization.
Company Culture
Company culture remains a challenge for many organizations. A 2021 State of Employee Engagement Report from TinyPulse reveals that HR leaders who reported employees had concerns about company culture correlated with higher attrition predictions.
At the same time, TinyPulse found that in Q3, culture was one of the top three recruiting tactics, alongside remote working options and flexible hours. As such, a strong company culture in addition to remote work and flexible hours can set an organization apart when it comes to recruiting.
Employees are more likely to enjoy their time in the workplace, no matter whether it's in-person, a hybrid setting or remote, if they can relate to company values. Organizations should socialize their vision and values, clearly articulating them and making them readily accessible. In addition, companies can build a communications strategy to raise awareness about company culture, and take it a step further by creating improvement plans with the help of employee ambassadors. All the while, providing access to the same information and communications for every employee, which allows for a more united corporate culture.
Recognition
In these current times, employees are seeking respect and recognition more than ever. The antiquated methods of management communicating through threats and intimidation are outdated approaches and spark contrition. Employees want positive, welcoming environments, where they feel comfortable trying new things and providing honest feedback. Through recognizing and acknowledging employees' hard work, organizations can boost confidence, which fuels motivation. Data shows that recognition and appreciation through promotions, cash bonuses, naming employees in meetings, and more can greatly increase engagement.
Companies can also introduce gamification aspects into the recognition process through incentivizing employees to acknowledge each other's achievements and earn recognition. Simple methods can go a long way, such as celebrating team accomplishments by creating a "compliment wall" on the company's intranet.
Consistency is critical in truly connecting with employees and recognizing their hard work and achievements.
Employee engagement requires a holistic approach for business success. Through fostering a positive, trusting environment, encouraging development and growth, and publicly acknowledging workers' hard work, organizations of all sizes can both recruit and retain top talent who feel invested in the company as a whole.
For more such Updates Log on to www.hrtechcube.com.
ABOUT THE AUTHOR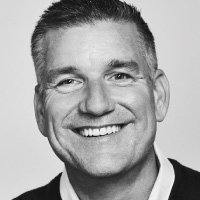 Chris McLaughlin

Chris McLaughlin, CMO at LumApps
Chris McLaughlin is LumApps' chief marketing officer, and he is primarily responsible for defining and executing LumApps' global go-to-market and product strategies. He has over 20 years of experience in enterprise software with both growth-stage and large, global software organizations. Prior to joining LumApps, Chris served as Chief Product & Marketing Officer for Nuxeo where he was instrumental in helping the company to grow its revenues by over 500% during histenure and accomplishing a successful exit through acquisition by Hyland Software.