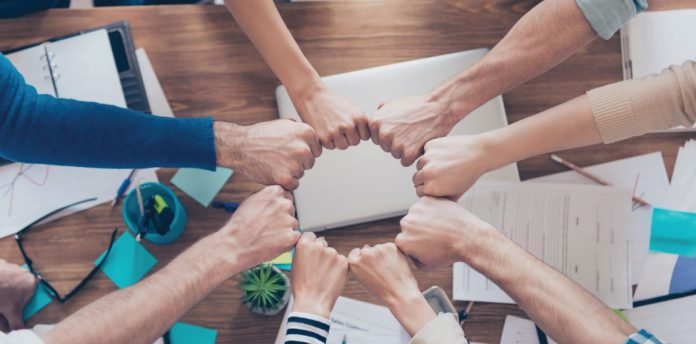 Firstup, the first intelligent communication platform for the workplace that connects over 17 million employees worldwide, today announced new enhancements to its integration with Microsoft Teams, and additional Microsoft Azure Active Directory integrations. These additions to the Firstup platform help employers reduce digital overload and increase employee engagement and productivity by ensuring employees receive key communication in the channels they use the most.
A Firstup survey revealed that more than half of employees feel overwhelmed by too many communications through too many channels at work. The Firstup Microsoft Teams App allows employers to intelligently orchestrate and deliver content and communications into Microsoft Teams based on individual employee preferences. These new enhancements include:
Firstup Microsoft Teams Tab: Reduce digital overload by allowing employees to access intelligently orchestrated content within the flow of work via the Firstup Tab in Microsoft Teams.
Self-Service Configuration: Customers can deploy and brand the Firstup Microsoft Teams app, reducing configuration timelines for IT teams.
Integration with Microsoft Azure Active Directory: Eliminate manual workflows by automatically syncing employee profiles, attributes, and group data from Microsoft Azure Active Directory into Firstup profiles.
"We continue to advance our integrations with Microsoft to bring our customers a true omnichannel communications experience," said Cheryl Chavez, Chief Product Officer, Firstup. "Our platform provides the data intelligence and distribution capabilities to inform employers' strategies for identifying the best channels for communication—rather than spamming employees on all channels all the time. Including Microsoft Teams is key to reducing digital noise so employees hear what's truly important."
The Firstup Teams App is now available for all users in the Microsoft AppSource marketplace. Firstup's forthcoming Azure Active Directory integration is under development and slated for release in the fall of this year. These enhancements represent a significant expansion of functionality, automation and reach of communications for Firstup users in the Microsoft experience.
Companies such as Providence—an organization that provides health and social services across seven states—turn to Firstup as a way to centralize communications, reach every worker on their preferred communication channel, and measure response across the organization—critical for an industry like healthcare where workers must mobilize quickly.
"The combination of Firstup with Microsoft allows our team to publish, target and streamline delivery of content and information to all caregivers—across all of our Microsoft endpoints," said BJ Moore, CIO, Providence. "Plus, the analytics give us the ability to show how communications are driving our strategic initiatives, including our digital transformation."
Discover the full potential of your Hrtech strategy with our comprehensive Hrtech News and Hrtech Interviews