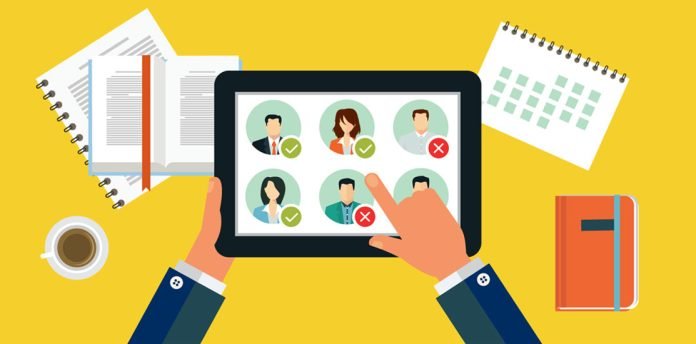 A new survey of HR professionals, commissioned by social impact education innovator EVERFI, and hiring software company Greenhouse, discovered that despite many companies' efforts to address diversity, equity, and inclusion (DEI) in the workplace, companies are failing to implement bias-reducing strategies in the hiring and onboarding processes, and beyond. The survey found that the majority (69 percent) of companies believe inclusive hiring and onboarding practices have a positive impact on a company's brand and contribute to greater employee wellbeing, however, companies neglect to prioritize DEI once employees have been hired.
When it comes to first impressions, more than 70 percent of employers claim they are using structured hiring to create a more fair, consistent recruiting process and more than half (54 percent) of employers say they have a consistent and inclusive onboarding experience.
However, results uncovered that more than 50 percent of the surveyed companies have not adopted many crucial hiring practices that attract and authentically engage a more diverse talent pool. The survey found that 54 percent of companies are not eliminating biased language in job postings, while 64 percent are failing to analyze hiring data related to DEI. Additional limitations included a lack of diverse hiring panels and the absence of inclusive content on hiring sites.
"Good intentions are not enough to mitigate bias in the hiring process and make someone feel like a valued member of the team. Building a culture of belonging requires a top-down approach that is established and upheld by leaders of the company," said Jon Stross, president and co-founder, Greenhouse Software. "Adopting practices that attract and authentically engage talent, like structured hiring and evaluating DEI data in hiring and internal mobility, are vital touchpoints that communicate a company's values and diverse perspective. Even for companies just starting out on their DEI journey it's never too early, or late, to invest in a people-first workplace culture."
In addition to uncovering needed improvements to the hiring process, survey results showed that once employees are hired companies lose focus and momentum on DEI. Many companies are not holding leaders accountable, nor are they equipping them with the skills they need to lead and support diverse teams.
Key areas where companies are falling short on meaningful DEI progress:
Less than one quarter (24 percent) of companies offer DEI or bias-related training specific to managers
More than two-thirds of senior leaders fail to participate in anti-bias training
The majority of companies (80 percent) do not evaluate leaders on efforts to support DEI
Almost half of all businesses report that they do not have a formal mechanism for reporting bias that has been clearly communicated to all employees
While it may be easy to cite a commitment to DEI on job descriptions and company websites, successful DEI programs require company-wide commitment and changes to infrastructure. Regardless of where they are on their current DEI journey, almost 35 percent of respondents indicated that DEI training is a top focus area, followed closely by more inclusive sourcing and interviewing (28 percent).
"It's clear from research that one key driver of the Great Resignation has been employers' failure to take meaningful action on DEI," said Elizabeth Bille, senior vice president, Workplace Culture, EVERFI. "If companies want to be competitive, attracting top talent while also retaining employees that they worked so hard to recruit and hire, they must do more than simply make statements about DEI. They must also focus on employees' experiences after day one on the job."
Training is an important element of strong DEI practices. Teaching all employees–including leaders–how to address bias and disrespectful behavior, work across differences, and create an inclusive workplace are keys to a successful DEI program. Proper training ensures that all employees feel included, valued, and respected.
While specific DEI practices may vary based on factors such as company size, industry, and where the organization is on its DEI journey, as demand for talent intensifies, companies need to remain committed to building DEI into the entire employee journey. Having an inclusive hiring experience is only the first step in achieving a fair and equitable culture. Many employers have ambitious goals related to DEI, making sustained efforts around inclusive hiring, onboarding, training programs, and accountability measures a priority moving forward.
For access to the full results from the report, visit the Greenhouse blog and EVERFI blog. To dive deeper into the findings, join Greenhouse and EVERFI for their webinar, How to reduce bias and improve your DEI, March 29 10am PT/1pm ET and March 30 at 2pm GMT.
To learn more about EVERFI's DEI training and offerings for workplace culture, please visit https://everfi.com/workplace-compliance-training/ and to learn more about how Greenhouse helps companies get better at hiring, please visit the site.
For more such Updates Log on to www.hrtechcube.com