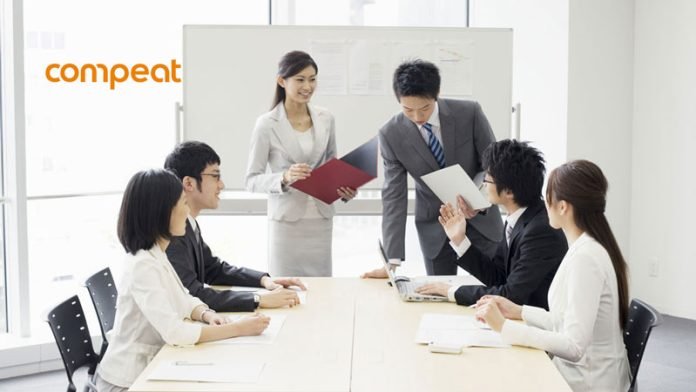 Compeat, the most comprehensive all-in-one integrated restaurant accounting, back office, workforce and intelligence management software, has partnered with Asurint, the technology-enabled background check solution company.  The partnership adds a customizable background checking option to Compeat's Hire product that enables restaurateurs to recruit, evaluate, track, hire and onboard new employees.
"Compeat is thrilled to partner with Asurint to offer our customers yet another tool to further streamline the hiring and onboarding process through a single point of contact," states Jeff Stone, CEO of Compeat.  "We selected Asurint as our partner for background check integration due to their industry leading technology and extensive experience in the staffing industry. Their services will allow Compeat customers to feel confident that they are consistently hiring the best candidates and provide the added assurance that they are in compliance with labor laws."
Compeat's Hire software is a restaurant-specific, paperless platform that allows operators to recruit, evaluate, track, hire and onboard new employees. This new partnership with Asurint will add several benefits to the state-of-the-art Hire toolset:
Ensures that operators comply with ever-evolving federal, state and local rules and regulations.
Removes unnecessary costs by tailoring the level of background check needed for the position being filled, ensuring that you only pay for what you need.
Reduces hiring time with 27% faster* results than traditional single county searches.
Streamlines the hiring process by automatically alerting a candidate when they pass and moving them through the next steps.
"Asurint is excited to partner with Compeat to offer background screening services," said Gregg Gay, Co-Founder and CEO of Asurint. "The hospitality industry is notoriously fast-paced, and Asurint's proprietary system can help Compeat's clients cost-effectively speed up their hiring cycle, getting candidates to work faster than other background screening providers."
About Compeat
Compeat offers the most comprehensive and innovative all-in-one restaurant management software available for the restaurant industry.  With over 34 years of industry experience, Compeat is the largest provider of integrated accounting, back office, workforce and business intelligence solutions designed to improve profitability of restaurant operators nationwide. Our product portfolio includes Hire, Labor Management and Compliance, Schedule, Payroll, Accounting, Inventory, Recipes, Prep and Ordering, Logbook, Event Management, Intelligence, Manager and Employee Mobile Apps and third-party integrations including over 70 Point of Sale partners. For more information, visit www.compeat.com.
About Asurint
Asurint provides technology-enabled, customizable background check solutions for HR recruitment teams that result in faster turnaround times and more records than traditional single county searches – eliminating the manual-intensive labor of background screens. Our approach also seamlessly integrates with existing applicant tracking system software to give an end-to-end view of the hiring cycle and create a more efficient workflow. With Asurint, the HR industry can shorten their hiring cycle and onboard the best talent for their organization.
* Based on a study of 109,307 transactions.
Media Contact:
Amy Dardinger
Adardinger@sspr.com
SOURCE Compeat
Related Links
SOURCE URL: https://www.prnewswire.com/news-releases/compeat-and-asurint-expand-partnership-to-streamline-restaurant-hiring-practices-300762040.html