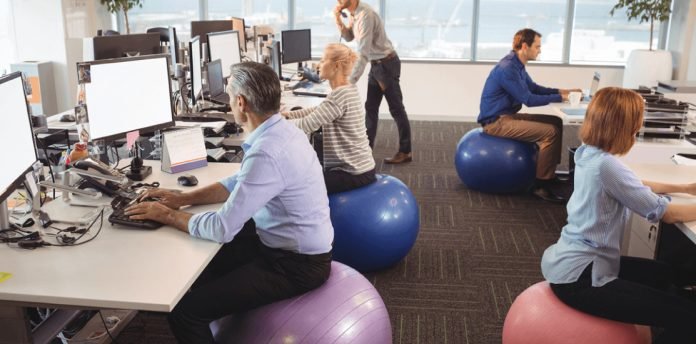 CloudMoyo, a leading digital engineering firm with deep expertise in analytics, cloud application development, comprehensive contract intelligence solutions, and digital strategies, has once again been ranked as one of the Top 100 Companies to work for by Seattle Business Magazine.
For four years in a row, CloudMoyo has consistently ranked among the top companies on this annual list, beginning in 2019 and now again in 2022. Thanks to the hard work of its employees and continued efforts to build a truly employee-centric culture, CloudMoyo claimed the number-one spot in Washington's Top 100 Companies to Work For in 2022. 2022 brought along many challenges for companies around the world – a war in Europe, high inflation, and economic slowdowns – but with resilience, CloudMoyo weathered the storm and continues to deliver for its customers and partners.
Founded in 2015, CloudMoyo began as a digital engineering firm and a partner for Icertis, the leading provider of contract lifecycle management software. Since its founding, CloudMoyo has become a Microsoft Certified Gold Partner and expanded its solution offerings beyond Icertis Contract Intelligence implementation to include application engineering, data modernization, and AI/ML expertise.
CloudMoyo continued to deliver high-value solutions and services to its customers through all the ups and downs of 2022. Their Four Rings of Responsibility – Taking Care of Self, Family, Community, and Business – has built an environment where employees feel supported, safe, and empowered. This approach is grounded in CloudMoyo's values of FORTE (Fairness, Openness, Respect, Teamwork, Execution) and underlines how CloudMoyo believes its success is intrinsically dependent on the well-being of others. This was further underscored when CloudMoyo was named Partner of the Year FORTE Values in the 2021 Icertis Partner of the Year Awards. The WellNest program also plays a crucial role in sustaining CloudMoyo's workplace culture. WellNest was an initiative launched to encourage, support, and provide resources to maintain employee well-being at physical, emotional, psychological, and spiritual levels.
"This recognition is a great start to the new year and is a true reflection of our commitment to the FORTE values which are at the heart of all our decisions at CloudMoyo," said CloudMoyo CEO and Co-founder, Manish Kedia. "Despite all the challenges, 2022 was a great year and we conquered amazing new firsts in our best-seller journey. We as the MoyoFam navigated the tough times of the previous two years with resilience and are prepared to help our customers and partner to thrive in the economic uncertainties with our digital solutions. A heartfelt thanks to all our employees who walk the talk and help bring our culture to life and live the four rings of responsibility every day."
To achieve ranking, organizations across Washington utilize a two-part survey process that focuses on evaluating the company's workplace policies, practices, philosophies, demographics, and more by utilizing an employee survey to evaluate the employee experience. In order to rank, the survey must also achieve 100% employee participation – a feat the MoyoFam completed enthusiastically allowing CloudMoyo to rank in the top spot. The Best Companies Group manages this data to determine final rankings. The annual 100 Best Companies to Work For (currently in its 33rd year) was created by Seattle Business Magazine and its partner, the Best Companies Group. This list identifies, recognizes, and honors the best employers in Washington state who are supporting the area's economy, workforce, and business.
The CloudMoyo family ("MoyoFam") has grown significantly in the last year and continues to accelerate its growth through previous and upcoming challenges. CloudMoyo is grateful to rank as one of Seattle's Top 100 Companies to work for and they continue to dedicate resources to support a healthy working environment to change working culture not only in the Pacific Northwest but also around the world.
Discover the full potential of your Hrtech strategy with our comprehensive Hrtech News and Hrtech Interviews.