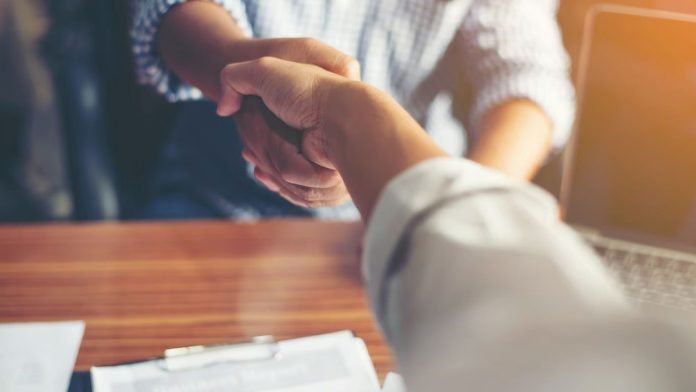 Available through the Alight Worklife® platform, Alight Employee Onboarding helps employers create a comprehensive employee experience from pre-hire to onboarding, increasing engagement and first-year retention to unlock value for both employers and employees.
Alight, Inc, a leading cloud-based human capital and technology services provider,  announced the availability of Alight Employee Onboarding (AEO), a new solution designed to transform the onboarding experience.
When onboarding new hires, employers and their HR teams are driven to reduce candidate ghosting, increase offer acceptance, boost new hire engagement and reduce attrition within the first year. Compounding those issues, employers are also seeking to lower the cost-to-hire via automation, thereby freeing up time and resources for HR colleagues during the onboarding process. Additionally, ineffective onboarding processes such as overwhelming paperwork, outdated manuals and misaligned training can cause frustration for new hires.
AEO is purpose-built to address the critical challenges commonly faced by both employers and employees during onboarding through a modern HR solution. Integrated into the Alight Worklife platform, AEO combines Click Boarding's mobile-first onboarding technology with Alight's highly personalized guidance solutions, providing a more comprehensive total benefits experience, spanning from pre-hire engagement through post-onboarding support.
AEO offers an automated, personalized hiring and onboarding experience for employees, beginning with an interactive view of their offer letters detailing compensation and benefits to increase engagement. Once the offer is accepted, employees can be onboarded through pre-day-one communication, automated I-9 verification, guided benefits enrollment, cultural education and reminders and signoffs throughout the process.
Also, onboarding is made more personal for each employee by guided and automated workflows that employers can design and implement in a self-service model. Optional upgrades to high-touch guidance for employees are also available through Alight Benefits Guidance, Alight Health Pro and Alight Financial Advisors.
"AEO can positively impact employee growth and retention through an engaging and personalized onboarding experience," said Colleen Pappas, vice president and enterprise solution leader at Alight. "AEO is designed to further impact employee benefits utilization, helping new hires become productive contributors faster. We believe that AEO is more than just an onboarding tool; it is a catalyst for enhancing the overall employee experience and organizational success."
In addition to the benefits for employees, AEO enables employers to:
Increase pre-hire engagement by helping candidates understand an organization's core values before joining, allowing employers to reinforce the candidate's decision to join with engaging and personalized onboarding experiences.
Automate the completion of paperwork and policies to help HR teams save valuable time and resources.
Improve talent retention through enhanced candidate engagement and communication even before the candidate's start date.
Create a more seamless onboarding experience that enables pre-hire benefits enrollment and easy access to programs.
Deliver a mobile-first experience that welcomes candidates into the organization.
Gain insights into the employee experience through data analytics on employee engagement throughout the onboarding process and identify potential risks of candidate ghosting and disengagement.
"The power of Alight's breadth and solutions, partnered with Click Boarding's ability to address employer's pre-hire and onboarding is unmatched," said Mike Ehrle, CEO of Click Boarding. "Combined, Alight and Click Boarding can help solve employers' enormous challenges around ghosting, turnover and HR administrators' time and cost, all while creating an exceptional experience for a new employee into a culture."
Explore HRtech News for the latest Tech Trends in Human Resources Technology.