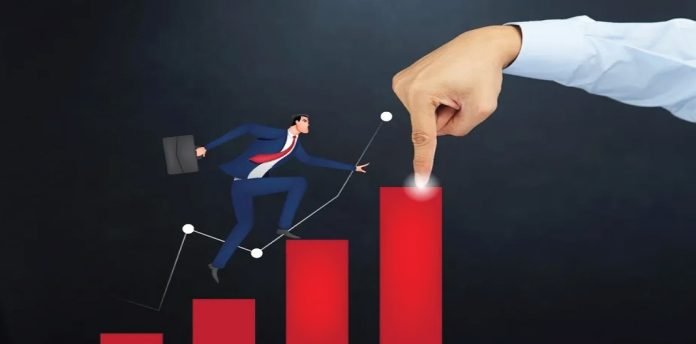 One of the most comprehensive research reports released on language bias in the workplace reveals data showing major demographic biases – with women, people of color and older workers garnering more problematic performance feedback on the job than white and Asian men and younger workers.
The report, from augmented writing software company Textio, includes survey data (from spring 2022) indicating that "the people most underrepresented in business, and especially in leadership, report receiving lower quality feedback." And the report's assessment of document data, based on feedback provided to more than 25,000 people from 250 organizations, confirms that underrepresented people do indeed receive lower quality feedback – with inequities found "by gender, by race, and in several cases by age as well."
The new report significantly expands on seminal research on gender-biased language in employment performance feedback published in 2014 by Textio CEO/co-founder Kieran Snyder prior to her co-founding Textio. Snyder holds a PhD in linguistics and cognitive science from the University of Pennsylvania.
Among the report's noteworthy findings:
Demographic inequities appear throughout the data – meaning they aren't specific to just one organization or its feedback culture.
Those receiving the least actionable (or constructive) feedback tend to be least represented in business overall and in leadership in particular. For every piece of inactionable feedback received by white men under 40, women over 40 receive 4.4; Black women (across age groups) receive 8.8.
Women get 22% more written personality feedback than men, including positive and negative feedback. Asian workers receive less personality feedback than any other racial group. Black men get the least written feedback; younger workers receive more feedback than those over 30.
Women are twice as likely to report being described as collaborative and nice, seven times more likely to report being described as opinionated, and 11 times more likely to report being described as abrasive. White people report being described as ambitious 4.9 times more often than Black people, and 7.1 times more than Asian people.
People under 40 report being called ambitious 2.5 times more often than their older coworkers. Women, Black and Latinx people, and those over 30 tend to receive the most exaggerated feedback.
"While it's heartening that more businesses are instituting diversity, equity and inclusion (DEI) policies, this new data reaffirms that the adoption of DEI policies and their actual implementation can be two starkly different things," said Textio's Snyder. "Eight years after my initial research, language bias in performance feedback has changed remarkably little, remaining all too pervasive."
"DEI must not just be seen on paper but in practice – routinely," she stressed. "DEI should be fully ingrained into daily workplace communications that encompasses the full employment lifecycle."
Adam Grant — The Saul P. Steinberg Professor of Management; Professor of Psychology, The Wharton School — commented on the report: "Brilliant work on how our patterns of communication reveal the hidden biases that hold people back. This latest report is filled with arresting evidence of the power of language in perpetuating stereotypes—and the opportunities to rethink our words to correct inequities and create opportunities."
"Every employee should have access to quality feedback in an equitable way," said Snyder. "And employers also gain: Employees are more likely to realize success from engaging feedback infused with guidance, rather than alienating blowback tainted with bias."
"As so many Americans organize their lives around their jobs, this matter easily transcends the workplace," she added. "Equity within the workplace can determine equity outside the workplace."
For more such Updates Log on to www.hrtechcube.com