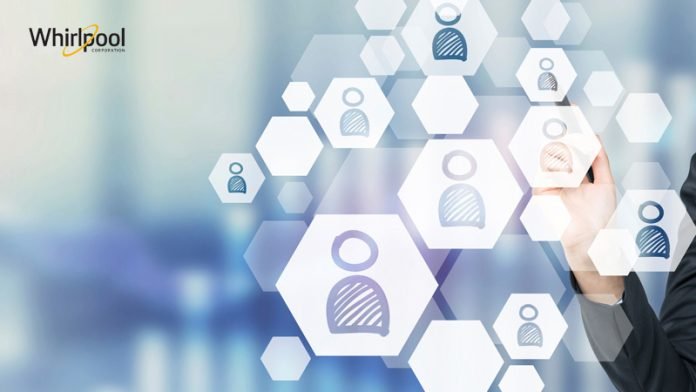 David Binkley, chief human resources officer and a member of Whirlpool Corporation's executive committee, will begin his planned retirement on March 1, 2019 after nearly 35 years of service. Carey Martin, vice president of global human resources will succeed him.
Binkley was appointed to his current role in 2004. During his tenure with the company, he has served in various HR leadership capacities, including in the European region and as vice president of HR for the North America and Asia regions.
David Binkley
Dave has been a key leader for Whirlpool – said Marc Bitzer, CEO, Whirlpool Corporation -serving as a strong advocate of building a values-based culture where people are recognized as our greatest assets. When he joined the company in 1984, we were a 3.1 billion dollar business with 22,000 employees, the vast majority of whom worked in the U.S. Dave has been instrumental in building state of the art, people-focused tools that today enables 92,000 employees around the world to achieve collective results within an engaging environment.
Carey Martin joined Whirlpool in 2013 as vice president of human resources for the North America region. In 2017, she assumed the role of vice president, global human resources with responsibility for HR strategy and planning, total rewards, talent and HR operations. Prior to joining Whirlpool, she spent 13 years with Eaton Corporation in global leadership roles spanning business HR, manufacturing operations HR, talent and strategy, and executive compensation and benefits.
Carey Martin
In her new assignment, Martin will report directly to Whirlpool Corporation CEO Marc Bitzer.
In Carey's relatively short tenure with Whirlpool – said Bitzer – she's become an important architect of many of the people processes and systems that touch our employees everyday. I'm confident in her ability to drive value-added change in the many ways we attract, develop and retain the best employees to shape Whirlpool's work culture to reflect our strong company values.