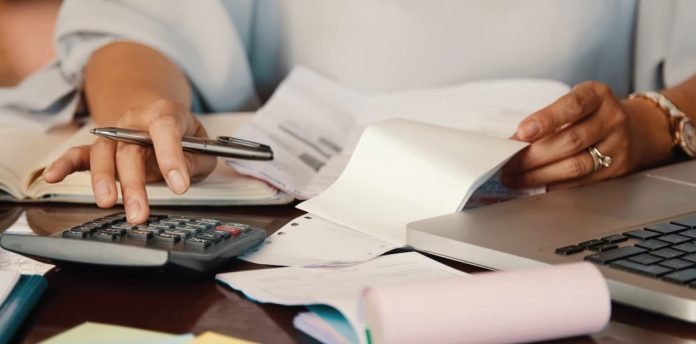 UKG, a leading provider of HR, payroll, and workforce management solutions for all people, today provided a business update for the second quarter of fiscal 2023, ending March 31, 2023, including continued growth in large HCM suite deals, third-party industry expert and end-user recognition, and product innovation.
"Demand for what UKG does remains very strong across all industries because organizations around the world need modern HCM solutions to run a successful business," said Chris Todd, CEO at UKG. "We closed the quarter above our aggressive sales goals, driven by notable success with large customers and securing the most HCM deals of $1 million or more in annual recurring revenue in UKG history. Customer migrations to our modern cloud solutions also propelled the business forward, while 8 in 10 new customers selected full-suite HCM solutions. Our SMB and midmarket business is thriving — with the number of UKG Ready deals increasing by more than 50% — which is a direct result of key investments we've made over the last 12 months. The momentum across all areas of our business shows how important what we do is."
Second Quarter 2023 Business Highlights
UKG, recently named one of America's Most Innovative Companies by Fortune, announced new product innovations, successes, and enhancements, including:
The debut of UKG Strategic Workforce Planning, a long-term forecasting and capacity-planning technology that helps customers predict demand and staffing needs well into the future by combining deep workforce-planning expertise with UKG FleX Fabric, people-centric and behavior-focused AI fed by one of the largest HCM and workforce management datasets.
A 300% increase in users of UKG Wallet, which offers earned wage access, budgeting tools, financial literacy and counseling, and peer-to-peer payments that UKG customers say is a significant recruitment and retention tool.
Winners of its annual Technology and Service Partners of the Year Awards, which recognized leaders from its more than 315 strong technology and service partner community for creating exceptional experiences for mutual customers throughout the year.
Customers reflecting how UKG technology can help support their diversity, equity, inclusion, and belonging efforts, with tools such as pay equity dashboards, employee listening, and implementing equity of fairness across talent acquisition, performance reviews, and scheduling.
Leading global analyst firms recognized UKG solutions and the company's commitment to the HCM market with second-quarter accolades from:
Nucleus Research, ranking UKG Top Overall in HCM for the second consecutive year in the HCM Technology Value Matrix 2023.
The 2022 Gartner Critical Capabilities for Cloud HCM Suites for 1,000+ Employee Enterprises report, which gave UKG Pro the highest overall score for North American Midmarket Use Case for the seventh consecutive year.
UKG was honored with peer review and industry accolades based entirely on direct feedback from customers about their UKG HCM suite experience, including:
Sapient Insights Group rating UKG the #1 provider for timekeeping and payroll in the 2022-2023 HR Systems Survey White Paper, based on UKG customer feedback for vendor satisfaction and user experience;
SoftwareReviews 2022 HCM – Enterprise Data Quadrant naming UKG an Overall Leader;
UKG receiving two TrustRadius Top Rated Awards for Best Feature Set and Best Value for Price;
Comparably listing UKG on the Best Product and Design Teams list, which is derived from ratings provided by current employees in product and design departments who anonymously rate their employers in 20 different culture categories; and
UKG being recognized for providing consistently superior customer service for the 23rd year in a row by the NorthFace Scoreboard Award for excellence in Customer Service, which was further validation of customers telling positive stories about UKG support and services.
"Its commitment to innovation, making the complex simple for customers, and people-first operations are the differentiators that made UKG the overall leader in our HCM Value Matrix for two years in a row," said Ian Campbell, CEO at Nucleus Research. "Feedback from UKG customers consistently notes the high ROI they receive from their UKG deployment, making it difficult to knock UKG off that Leader mantle. With a roadmap that includes human-centered and native AI-driven innovations, customers who invest today will see greater value for their people and their operations into the future."
Customer successes in the second quarter included:
A British multinational variety store chain with 35,000 employees across the U.K. and France;
The corporate services division of one of the largest American sportswear and footwear retailers, operating in 28 countries;
A full-suite HCM deal with the world's largest independent hardlines distributor;
A global travel retailer operating in more than 60 countries with formats including duty-free, duty-paid, brand boutiques, specialized concepts, and convenience stores focused on travelers' specific needs;
A Canadian road safety and traffic management firm who saved 1,200 hours in employee onboarding with UKG;
The largest private, physician-led, global healthcare network in the U.S., with more than 60,000 employees;
A cloud migration for one of the world's largest home improvement stores, employing approximately 300,000 associates with over 1,700 stores;
The second-largest fire and rescue service in England, which operates nearly 40 fire stations;
A leading operator and franchiser of steakhouses, breweries, and craft beer focused on casual dining, with about 20,000 employees;
One of the largest travel companies in Canada, who realized $150,000 in savings, a 50% reduction in manual processes, and a 10% decrease in turnover in its first year using UKG;
A power management company with customers in more than 175 countries that is accelerating the transition to renewable energy;
One of the world's largest airlines, with more than 60,000 employees, which operates out of over 100 airports across the world; and
UKG and Accenture announcing they have collaborated on more than 150 customer engagements as part of an expanded strategic partnership to help organizations transform culture and operations, including at Ardent Health Services, where workforce operations improved for 24,000 employees while remaining focused on providing quality healthcare services.
In its 2022 UKG Global Impact Report, UKG established a comprehensive set of near- and long-term goals for environmental, social, and governance (ESG), with emphasis on positively impacting the environment; broadening social equity, opportunity, and impact programs; and ensuring employees, partners, and customers consistently adhere to high ethical standards and business practices.
UKG also improved its EcoVadis sustainability rating to Silver status, which puts the company in the top 17% of all organizations rated by the international agency.
Newsweek named UKG to the America's Greatest Workplaces for Women list for its compensation and benefits packages, work-life balance for employees, and "proactive management of a diverse workforce."
Following its commitment to building a global brand ambassador program that mirrors its culture and is representative of its customer base, UKG signed LPGA stars Gaby Lopez of Mexico and Leona Maguire from Ireland to its increasingly diverse roster of athletes.
"The demand for our solutions continues to be very strong, and we are on the right side of today's workplace priorities," said Todd. "Organizations are focused on creating engaging and inclusive workplaces for their people, and UKG is uniquely qualified to help support our customers on that important journey."
Discover the full potential of your Hrtech strategy with our comprehensive Hrtech News and Hrtech Interviews