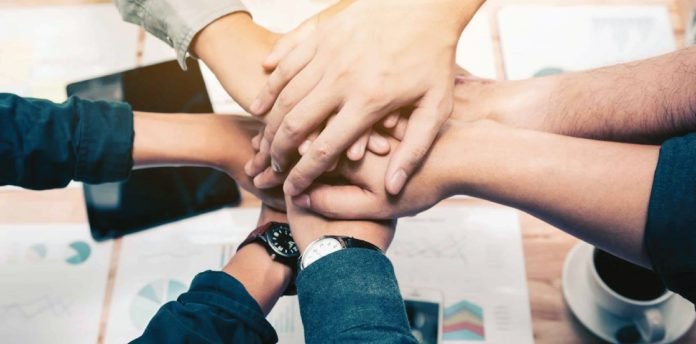 The "U.S. Employee Assistance Program Services Market – Industry Outlook and Forecast 2022-2027" report has been added to ResearchAndMarkets.com's offering.
EAPs refer to employees or resources that help with mental health challenges, substance abuse, financial planning, and work issues. Over the past year, EAP vendors have streamlined the referral process for counseling benefits. Many employers have increased the number of free counseling sessions for employees and their family members. EAPs also offer assistance with financial concerns and caregiving – two of the most common sources of stress in employees' lives. It has been witnessed that 95% of large employers now provide access to virtual mental health counseling, or teletherapy, up from 69% in 2020 in the US. Allowing participants to meet with counselors in the most convenient ways – video, text, or via phone – removes a massive barrier to getting care.
The following factors are driving the market growth
Growing Focus on Improving Employee Wellbeing
Rise of the Information Economy
Increase in Number of Working Hours
Broad Shift in Assistance Perspectives
Hike in Attrition in the US
OPPORTUNITIES & CHALLENGE ANALYSIS
Mental & Physical Health Awareness via Social Media Platforms
Several social media platforms are fit for various purposes and people. If Snapchat is widely popular amongst youngsters, LinkedIn can connect to a clan of professionals. Nevertheless, specific topics are relevant to the entire population irrespective of profession, background, interests, or culture, such as assistance, be it mental, physical, or both. Given the popularity amassed and the amount of time an average individual spends in a day scrolling through social media, it has perhaps become the best and the fastest way to spread awareness regarding mental wellness and physical assistance. Using relevant hashtags can turn a discussion into a trending topic, thus gaining popularity and the necessary attention from EAP service providers.
Constant Struggle for Employee Engagement and Participation
While assistance programs have been well-intentioned efforts by employers to create a better quality of life for their employees, there has been significant debate on whether they work due to largely unsuccessful assistance outcomes. This is either because participation is low or the level of engagement is negligible. Moreover, lack of awareness among employees is a significant issue. It is evident that even if there is a program in place for the betterment of employees, it does not guarantee employee participation if there is a lack of interest among the workforce. While incentives have solved the problem of involvement to a certain degree, these programs still seem superfluous as they do not necessarily improve employees' well-being due to lack of engagement.
Rising Demand for Financial Assistance
Often, employees are not motivated to fix their finances since it drains their energy. For such employees, incentives are a documented success in spurring behavioral change. To combat the well-behind lag of participation, corporates are ratcheting up the incentives offered in combination with assistance programs. They were unheard of half a decade ago but are now gaining popularity rapidly. Vendors are designing incentive programs that are in sync with the goals and objectives of the company. Modest financial incentive programs are mainly effective.
Market Opportunities & Trends
Rising Role of Technology
Growing Reign of AI
Extension of Services to Families
Increasing Penetration of Telehealth
Mental & Physical Health Awareness on Social Media
SEGMENT ANALYSIS
By Service Type
Service Type
Personal & Work Stress
Mental Health
Substance Abuse
Family Relationship
Health Education Services
Others
By Delivery Model
External Vendor
Internal Vendor
Hybrid
By Interaction Platform
Interaction Platform
Face-to-Face
Video & Telephonic
Mixed
By Gender
By Industry
Industry
Government
Media & Technology
Healthcare
Manufacturing
Colleges
Others
The leading market players include:
ComPsych Corporation
Canopy
Continuum
Empathia
AllOne Health Resources
KGA
McLaughlin Young
New Avenues
SWEAP Connections
LifeWorks
Beacon Health Options
Ceridian HCM
My Secure Advantage
Novant Health
Key Topics Covered:
1 Research Methodology
2 Research Objectives
3 Research Process
4 Scope & Coverage
5 Report Assumptions & Caveats
6 Market at a Glance
7 Premium Insights
8 Introduction
9 Market Opportunities & Trends
10 Market Growth Enablers
11 Market Restraints
12 Market Landscape
13 Service Type
14 Delivery Model
15 Interaction Platform
16 Industry
17 Gender
18 Region
19 Midwest
20 West
21 Northeast
22 South
23 Competitive Landscape
24 Key Company Profiles
25 Report Summary
26 Quantitative Summary
27 Appendix
Companies Mentioned
Canopy
Continuum
Empathia
AllOne Health Resources
KGA
McLaughlin Young
New Avenues
SWEAP Connections
LifeWorks
Beacon Health Options
Ceridian HCM
My Secure Advantage
Novant Health
For more such Updates Log on to www.hrtechcube.com