Leveraging the learnings & lessons learned from 2020 events, the Greenhouse leaders have made some forward-looking, insightful Hrtech predictions, as we enter 2021.
With each passing day we realize that what happened yesterday, may not happen tomorrow. There are situations and scenarios that cannot and could not be predicted, but with the innovation driven by sheer panic induced by the pandemic, the world is better equipping itself with solutions that can help foresee circumstances. As we walk into a new year with a new set of opportunities to innovate better and perform smarter, several industries and their leaders are stepping in with a variety of strategies and predictions to support their determination of making 2021 a blissful year.
One of the leading ATS and recruiting software providers, Greenhouse and its leaders have stepped up with their prediction list and shared with us some extremely intriguing and impactful predictions for the Hrtech industry.
Ranging from remote work to re-hiring practices, Greenhouse leaders have covered a series of Hrtech arenas that makes 2021 look like a year where the job market is filled with organizations offering the best of the best technology that supports and enables human capital management enhancement.
Let us look at what those predictions are
Daniel Chait, CEO and Co-founder
What are the major trends we expect to change or continue in 2021?
"Remote work is here to stay. Companies have already made the investment in remote infrastructure, culture changes (such as re-working schedules, meeting formats, etc.), and tools purchasing, as well as started to realize the savings of not having physical offices.  Most of all they have started to see the amazing talent benefit of having a vastly expanded hiring pool — no longer limited to the people in commuting distance from their office, companies are able to hire the best person, anywhere, for their jobs. 
Certainly some in-person work will return, but there are good reasons to expect that remote is here to stay as a major factor."
How will the talent industry shape businesses and lead to success in 2021?
"The great re-hiring".  When COVID is mitigated and life can start returning to normal, businesses will need to quickly gear back up.  If things go well, it's possible that more people will re-enter the workforce in 2021 than in any single year on record. 
The opportunity for our industry is to help impact that momentous period — help companies be smarter, more efficient, and fairer in how they build this workforce.  Are companies able to find and connect with the right talent amidst an unprecedented sea of online profiles?  Are they able to stand out from the crowd and deliver compelling experiences to their candidates?  Will companies be able to make great hiring decisions, becoming smarter, fairer, more data-driven, so they can confidently identify top talent while avoiding hiring mistakes?  And can they build operational excellence in hiring, building modern talent tech stacks, delivering data & insights to the business, and enabling continuous improvement? 
Those are the opportunities for our industry to shape business in the year ahead."
We at Hrtechcube couldn't agree more with Daniel with regards to his views on Remote work and the significance of data for better talent acquisition and management. We too believe that 2021 will be the year, where we see a new face of the industry with a fairer and data-enabled ecosystem. 
Mike Boufford, CTO
AI explainability will become a hot topic
"As more decisions are made by AI, it's becoming increasingly important to be able to answer the question "why?" a certain conclusion was reached. In 2021 we'll see companies put in the hot seat and faced with having to explain why a candidate was rejected for a job or why an employee was ranked as a low performer. Decisions made by an AI on behalf of a company is still a decision made by that company, and both candidates and regulatory bodies will want to ensure that systems are fair and decisions explainable."
With great power comes great responsibility. AI can facilitate the decision making process for firms, but should it be the sole decider of who goes where in the hiring funnel? Organizations will need to look at the outcomes of their AI-driven tools and justify its decision this year.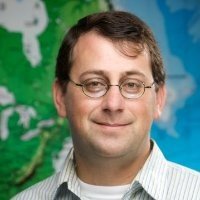 Jon Stross, President and Co-founder
"The continuation of remote work and remote hiring in 2021 will see companies rethink how they help new hires become productive and active team members. Onboarding will make the jump from being viewed as an IT and paperwork exercise to a strategic function that plays a critical role in helping integrate new hires into a remote community. Implementing a structured onboarding process with the right strategy and technology in place will allow employees to focus on absorbing company knowledge and exploring their new community from day one, even if it's not in a shared physical space."
There are companies that have been huge supporters of community building and have warmly welcomed new joiners to be a part of their community. But, as we go remote, this particular component of HR is proving to be a little difficult to reach execution. But incorporating onboarding into the strategic functioning of employees and new hires.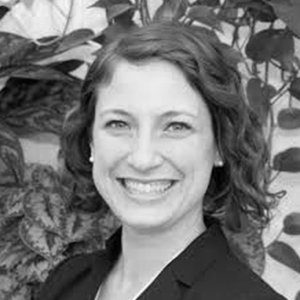 Cheryl Roubian, VP of People
Companies around the world woke up this year to the depths of their challenges with diversity.
"Companies that thought they didn't have a DE&I problem, realized they had one. Companies that knew they had a problem, started to see how much deeper seeded the problem is. And companies already on the path to improving the lives of the underrepresented folks in their organizations were reminded of the long road ahead.
More and more companies are looking for tools to help them operate in fairer, more equitable ways – from rooting out bias in the hiring process to building systems that promote and develop employees in equitable ways. This is far from being a new idea. But the confluence of increased awareness, the availability of talent, and geographic flexibility will continue to amplify the importance of investing in the right tools to build more diverse teams, and by extension more differentiated products, and more successful businesses."
As an advocate for DE&I, we do believe that this year and its events have played a key role in bringing major issues to light and that is something that organizations can use to work and better themselves in terms of creating an inclusive ecosystem. While there are a number of tools that are designed to eliminate upbraided decisions from the managerial decision-making, we still have a long way to go till we reach the point of equilibrium that is ensconced in the spine of the system.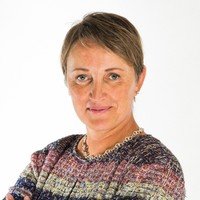 Carin Van Vuuren, CMO
Millennials and Gen Z talent will make job choices based on their assessment of a company's visible DE&I commitment.
"As companies start to hire more in 2021, and competition for great talent heats up, a new dynamic will start to play out, shaped by the events of 2020 and the Black Lives Matter movement. Diversity, equity and inclusion in the workplace will become a real driver of employment decisions. Increasingly, the best talent will look for visible evidence of a company's commitment to diversity within the interview process, within the hiring team, and within the executive leadership of the company.
The next generation of talent consists largely of Millennials and Generation Z who are already vocal about the importance of diversity, equity and inclusion when evaluating and selecting their next role. Companies who need to compete for talent will need to ensure that their employer brand communicates intentional diversity and a positive, inclusive workplace culture."
The commitments of a company backed by its actions is going to be the KPI and the element of consideration for making the decision of whether or not they want to be associated with the firm. As the younger generation conjures to the seemingly advanced workplaces, their pragmatic approach towards creating a just ecosystem is their priority. Organizations here are looking at getting the top talent onboard that cares about how their firm works and how it treats its people, making it even more significant for enterprises to incorporate diversified policies.
The pandemic did act as an impetus to quite a considerable number of innovations and tech advancements in 2020. With predictions like these and accolades of HR and employee centric strategies, 2021 should be the year of organization and human capital consonance, where the workforce is replete with positive experiences and firms consist of harmonious teams.
For more such Updates Log on to www.hrtechcube.com
---
ABOUT THE AUTHOR
Aashish Yadav
Content Writer, HRTech Cube
Aashish is currently a Content writer at Martech Cube. He is an enthusiastic and avid writer. His key region of interests include covering different aspects of technology and mixing them up with layman ideologies to pan out an interesting take. His main area of interests range from medical journals to marketing arena.