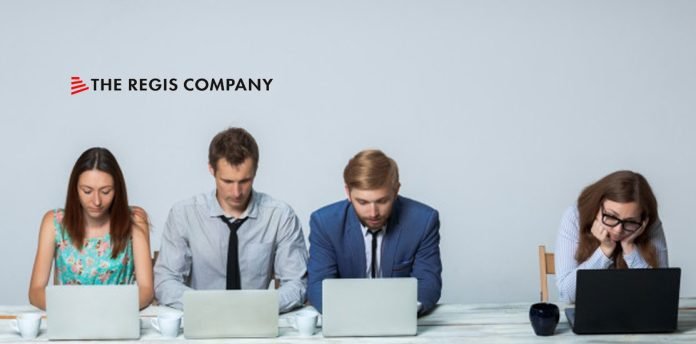 Today, The Regis Company announced that they and three of their client partners won awards from the Brandon Hall Group's HCM Excellence Awards program in the areas of learning and development and sales performance. Taking home a Gold award for Best Use of Blended Learning and two Bronze awards for Best Unique or Innovative Learning and Development Program and Best Unique or Innovative Sales Training Program, the company is celebrating the hard work that they and their partners put into designing powerful learning experiences.
"We are thrilled to partner with our clients on these leadership development solutions," shared Kevin Himmel, COO at The Regis Company. "To have our clients and the work we do together recognized in this way is always a joy." The Regis Company has won a total of 40 Brandon Hall Excellence Awards since 2010.
The Gold award for Best Use of Blended Learning went to the Baird Wealth Management Program, co-created by The Regis Company and client partner, Baird. The program combines a virtual simulation with a variety of classroom learning opportunities and coaching to help bring learning to life. "Baird's platform is robust and continually evolving," shared Ellen Galezewski, Director of PWM Strategic Initiatives. "As such, creating a learning experience through real-life client scenarios brought our financial advisor teams together to explore how to bring the best of Baird to their client's wealth management experience."
The Bronze award for Best Unique or Innovative Learning and Development Program was earned in partnership with Cisco for a highly engaging, virtual escape room simulation. The second Bronze award was garnered in collaboration with Hyatt, recognizing their live-action sales training simulation in the category of Best Unique or Innovative Sales Training Program.
"Organizations around the world highly value Brandon Hall Group Excellence Awards – so much so that we received a record number of applications in the middle of a global pandemic," said Rachel Cooke, Brandon Hall Group COO, and leader of the HCM Excellence Awards Program. "The awards provide valuable recognition and validation of best practices in all areas of HCM at a time when they have never been more important to both employers and employees."
Award entries were evaluated by a panel of veteran, independent senior industry experts, Brandon Hall Group analysts and executives based upon the following criteria: fit the need, design of the program, functionality, innovation and overall measurable benefits.
Excellence Awards winners will be honored at Brandon Hall Group's HCM Excellence Conference, January 26-28, 2021, at the Hilton West Palm Beach, Florida. Select winners will also serve as presenters in breakout sessions, sharing their leading practices during the conference.
For more such Updates Log on to www.hrtechcube.com