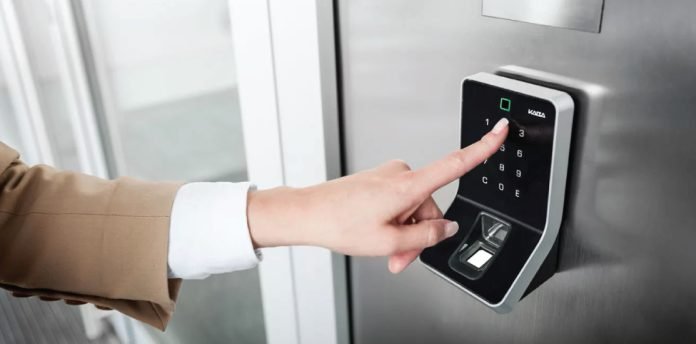 Post-pandemic is an era of changing work cultures across the globe. Work from Office to Work from Home/Hybrid work models or concepts like Work from Anywhere are making employees' lives easy. Likewise, such transforming work models are helping employers too. On the other hand, monitoring employees' time and attendance at work have become a challenge for organizations.
The usage of the time and attendance system helps HR managers to increase the productivity of individual employees' work, which results in achieving organizational goals. Installing the best system for monitoring time and attendance in an organization is a win-win situation for both the employer and the employee. These systems help in monitoring and assessing the productivity of the employees. Similarly, documenting the minutes of working employees enables organizations to make optimum utilization of human resources. However, choosing the right and cost-effective time and attendance system is challenging for any organization.
In this blog, you will get an idea of how to choose the best Time and Attendance System, its benefits, and the list of the best software available in the market.
How to Choose the Best Time and Attendance System?
Here are four aspects that organizations must consider before selecting and installing a time and attendance system.
Hardware: It is necessary to know hardware requirements before installing any Time and Attendance System. Such software requires various equipment like biometric or facial recognition scanners, ethernet connections or Wi-Fi, and a basic computer system with a good processor & SSD storage.
Punching method: An organization can opt for any feasible and convenient option for employees' punch-in process. Punch-in and punch-out can be managed with hardware or mobile devices and by using a local network. In addition, features like GPS and geofencing technologies help monitor the punch-in location of employees. There are various punch-in options like PINs, RFID cards, fingerprints, face recognition, and biometrics.
Integration: Organisations must opt for Time and Attendance systems to minimize manual interference and reduce the workload of administrative staff. This software helps manage payroll systems, gives employees flexibility in working hours, and integrates calculations of overtime work. Moreover, employees and employers get real-time notifications and mobile alerts to maintain efficient time & attendance in the organization.
Business Size: Availability of multiple time and attendance systems in the market. But, organizations must choose the most suitable and efficient system to ensure the convenience of employees. In addition, consider aspects like maintenance cost on a monthly or yearly basis, suitability of the software for organizational business operations, etc.
"Organizations use time and attendance systems to monitor the accurate attendance & payrolls of employees that ensure better productivity and profitability."
Benefits of Time and Attendance System in HRM
Small or Medium business owners can adopt this system where they can get easy installations, updations, and other maintenance. Similarly, organizations can choose from the various affordable & customized available monthly plans.
The Time and Attendance System helps in the optimal usage of human resources. The system not only measures employee performances but also helps increase their productivity.
Organizations and HR managers can easily monitor and operate this system because each software is integrated with many features. In addition, the software provides more customized plans as per the organization's requirements.
Time and Attendance System provides various AI-based reports such as performance reports, target achievements, attendance reports, productivity reports, payroll, and incentives. Similarly, it also provides report analysis enabling easy & bias-free evaluation of the monthly or yearly performance of employees.
The system also offers compliance for employers with local labor laws & regulations and safety for employees. In addition, the employee gets the benefit to track their tax liabilities.
5 Best Time and Attendance Systems
Buddy Punch is a software with an easy attendance management system and provides more real-time management of employees' work timings including overtime. This software provides support after the installation of this system. It is available in affordable monthly plans. The most suitable industries are construction and NPOs.
Features
Automation in Payroll systems

Customized attendance reports

Integrated payroll management

GPS tracking & Geofencing

Push notifications
Time Doctor is an automated time tracking system that helps improve individual performances and overall organizational productivity. This software provides better management for remote, hybrid, offshore, and outsourced employees. This software is popular among IT industries.
Features
Monitors remote employees

Off track reminders

Automated screenshots

24/7 multilingual customer support

Transparent metrics to monitor employee activities
The BambooHR platform is developed for HR professionals to streamline everyday tasks. It helps in assessing and evaluating employees' performance and needs. Similarly, this system assists HR managers in talent acquisition and retention of talent for the organization's growth.
Features
Workflow assessment reports through automation

Employee self-service such as PTO, Tax info, Mobile app

Payroll management

Employee-friendly dashboards

Centralized database system
Rippling provides automation in tracking employees' work hours. Clock-in and paycheck are features that enable no manual work. This platform offers a quick response to all the queries raised by the employees. Rippling is widely popular in higher education institutions in the USA.
Features
Built-in payroll solutions

Create customized workflows

Time tracking & Geolocated punch in options QR code/selfie clock in

Automation features like automatic tax filing, Global payments to employees PTO

Customized reporting
QuickBooks is a time tracking system that comes with customized versions of software and comes in two types Premium and Elite. Both types of this software include automation to monitor employee location and attendance. This system is widely used in the construction industry, healthcare, Accounting firms, and Government organizations.
Features
Mobile time tracking & real-time reporting

Employee scheduling

Biometric and face recognition, Geofencing, and buddy punching system

Payroll and invoicing

Timesheet signatures
Summing up
Irrespective of their nature, all organizations, from large to small/medium and from entrepreneurs to small retailers must incorporate time and attendance monitoring systems for optimum utilization of human resources. Using a time and attendance monitoring system in the organization creates a win-win situation for both employers and employees. Such systems offer mutual gains like tracking performance, productivity, payroll data, and the flexibility of work. Each time and attendance software comes with pros and cons. However, organizations must choose a system as per their convenience and feasibility from the best suitable software options available in the market.
For more such Updates Log on to www.hrtechcube.com