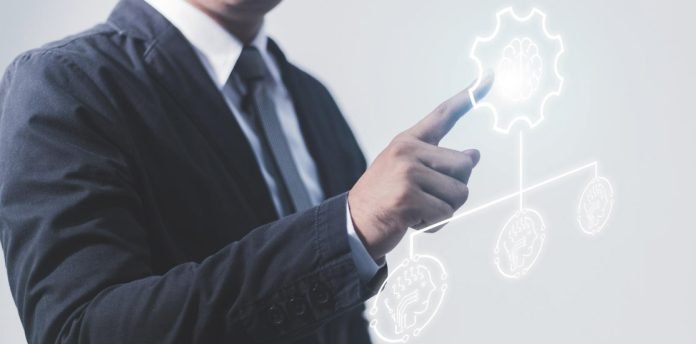 Great Place To Work® and Fortune magazine have selected Talkiatry, the national high-quality, in-network psychiatric care leader, for the 2023 Fortune Best Workplaces in Health Care™ List. This is Talkiatry's first time being named to this prestigious list, this year coming in at 37th place. Earning a spot means that Talkiatry is one of the best healthcare companies to work for in the country.
The Best Workplaces in Health Care award is based on an analysis of survey responses from over 208,000 employees from Great Place To Work Certified™ companies in the healthcare industry.
"From completing academia, to credentialing, to building and sustaining livelihood, to nurturing community, to continuing education — the behavioral health career track is both immensely challenging and historically under-resourced," said Robert Krayn, CEO and co-founder of Talkiatry. "Built by clinicians for clinicians, Talkiatry is committed to supporting our workforce with everything they need to provide exceptional care, forge strong working culture bonds and continuously learn throughout their careers. On behalf of the Talkiatry leadership team, I'm deeply honored to be recognized by our employees as a Best Workplace in Health Care."
The Best Workplaces in Health Care list is highly competitive. Great Place To Work, the global authority on workplace culture, determines its lists using its proprietary For All™ Methodology to evaluate and certify thousands of organizations in America's largest ongoing annual workforce study, based on over 1.3 million survey responses and data from companies representing more than 7.5 million employees this year alone.
Survey responses reflect a comprehensive picture of the workplace experience. Honorees were selected based on their ability to offer positive outcomes for employees regardless of job role, race, gender, sexual orientation, work status, or other demographic identifier.
"Congratulations to the Best Workplaces in Health Care," says Michael C. Bush, CEO of Great Place To Work. "These companies know that it isn't the industry — but the company — that determines the employee experience. By putting people first, they are reaping the rewards: lower labor costs, higher standards of care, and happier employees."
"Fortune congratulates the Best Workplaces in Health Care," says Fortune Editor-in-Chief Alyson Shontell. "Creating a vibrant workplace culture that draws the best talent in health care is vital for the success of the leaders in this highly competitive industry. It is also what's needed to ignite innovation and deliver best-in-class performance."
The Great Place to Work survey revealed that Talkiatry's employees are attracted to its mission to increase mental health care access, its focus on providing high-quality mental health care, its generous health benefits and its diversity of staff.
In building a strong clinical culture, Talkiatry actively prioritizes community support, career development, continuing education, and intellectual stimulation and prestige. Major offerings within these dimensions include:
A Grand Rounds program, in which deeply experienced and highly-regarded healthcare leaders from hospitals and health systems around the country regularly present to its clinical team on select clinical subject matter, also engaging in live discourse and Q&A.


An Early Career Development program, which eases the transition into independent practice for psychiatrist artists who join Talkiatry within five years of training. Enrolled in three-month cohorts, early-career psychiatrists can learn subject matter not necessarily taught institutionally, like how to navigate online patient feedback. Components of the Early Career Development Program include Early Career Advisory Sessions, an Early Career Education Series, and Early Career Navigators, which is a flash mentorship program.


A Continuing Medical Education (CME) program, led by renowned double board-certified psychiatrist Dr. Ilisse Perlmutter, which is foundational in keeping clinicians up-to-date with newly available medical information and effective emerging treatments. Talkiatry assists clinicians in maintaining their Continuing Medical Education (CME) requirements and certifications, and provides an annual CME stipend that team members can use to register for events or take classes, as well as two paid days off to study or attend a conference.


A New Clinician Buddy Program, led by the Clinician Engagement Team, which pairs new hires with more tenured clinicians who can help them integrate into the practice.
Discover the full potential of your Hrtech strategy with our comprehensive Hrtech News and Hrtech Interviews.