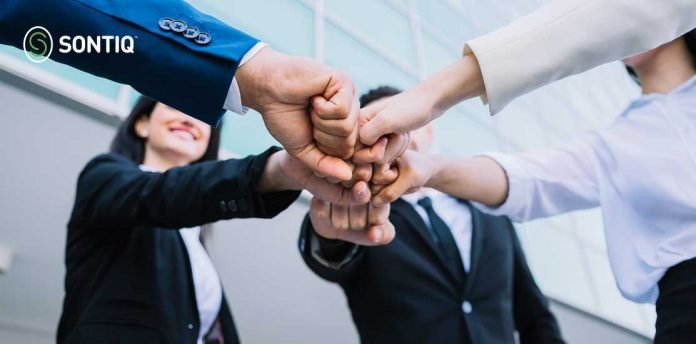 Sontiq, an enterprise high-tech security and identity protection company, today announced two new resources tailored for the employee benefits market; a primary research study of benefit brokers and a complementary webinar. Now in its second edition, Sontiq and its brands, EZShield and IdentityForce, surveyed more than 125 benefit professionals to deliver essential insight through the findings of its 2019 Benefit Broker Survey. In conjunction with the report release, Sontiq will present a free, exclusive 15-minute webinar on Wednesday, July 17th at 8 AM PT | 11 AM ET. Hrtech
THE 2019 BENEFIT BROKER SURVEY REPORT
A combination of rising healthcare costs and a historically competitive talent market has Human Resources teams focused on delivering benefits that are highly appealing and personally targeted to retain and hire in-demand talent. The 2nd annual Benefit Broker Survey surveyed more than 125 employee benefits advisors, examining trends in the benefits market, concerns reported by organizations — ranging from talent shortages to data breaches and cyber threats — and the ways benefits advisors can provide additional support and resources to mitigate such challenges. This report is exclusively available to webinar attendees on July 17th as part of the live session, with general distribution on July 23rd. Learn more at Sontiq Employee Benefits.
COMPLEMENTARY 15-MINUTE WEBINAR
As part of Sontiq's focus on the progressive employee benefits landscape, the company will host a complementary 15-minute webinar for HR and Employee Benefit Professionals providing critical insights into how employee benefit advisors and brokers can help today's competitive organizations retain and hire top-notch talent through progressive benefit packages.
WHAT: 2nd Annual Research Findings & Insights from Employee Benefit Brokers
WHEN: Weds. July 17th, 2019 | 8 AM PT / 11 AM ET
WHERE: Online — complete the registration form today:
https://www.sontiq.com/15-min-webinar-research-findings-and-insights-from-benefit-brokers/?utm_source=Media&utm_medium=Press&utm_campaign=Broker_Webinar_PR
WHO: This webinar is ideal for HR and Employee Benefit Professionals responsible for evaluating and delivering employee benefit offerings to organizations of all sizes.
Find out more and reserve your webinar spot now.
About Sontiq
Sontiq, headquartered in Nottingham, Maryland, is a high-tech security and identity protection company arming businesses and consumers with award-winning products built to protect what matters most. Sontiq's brands, EZShield and IdentityForce, provide a full range of identity monitoring, restoration, and response products and services that empower customers to be less vulnerable to the financial and emotional consequences of identity theft and cybercrimes. Sontiq is a portfolio company of the Wicks Group. Learn more at www.sontiq.com.
About Wicks
The Wicks Group is a private investment firm based in New York City that invests in lower middle market information businesses that create and deliver niche content and services to the business, consumer and education markets. Since its founding in 1989, Wicks has invested over $1 billion of capital in more than 30 platform companies and approximately 100 add-on acquisitions. The firm has applied a consistent investment strategy since its founding, partnering with high-quality, experienced management teams to build businesses organically and through acquisitions. Learn more at www.wicksgroup.com.
©2019 Sontiq, Inc. All other trademarks or trade names are properties of their respective owners. All rights reserved.