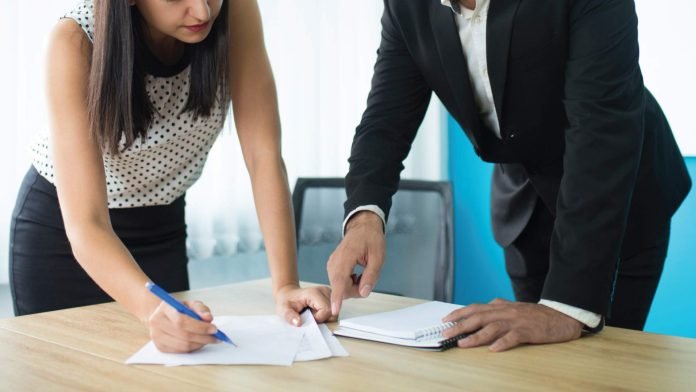 Searchlight, a leading talent intelligence company, announced the general availability of version 2.0 of its AI platform to introduce a new age of confidence and efficiency in the hiring process. The new AI engine dubbed TRACY, the Talent Recommendation Agent Customized to You, is the result of five years of product research, feedback from Searchlight customers, as well as hundreds of thousands of data points on candidates and post-hire success in a range of roles.
"As C-Suite executives are looking to find more efficient ways to grow their business, talent leaders and hiring managers are under increasing pressure to find those who are the best fit for open roles with fewer resources while fielding larger candidate pools," said Kerry Wang, CEO/co-founder of Searchlight. "Our goal with TRACY is to reinvent the hiring paradigm by combining AI with human expertise, industrial-organizational psychology, and behavioral science to reliably create high-performing teams while doing it as efficiently as possible."
TRACY has been tested on thousands of candidates that have gone through Searchlight over the years. Data shows that the AI engine is capable of identifying top candidate matches and mismatches four times more accurately than traditional hiring techniques.
TRACY provides recommendations and concise explanations to streamline manual work, so that recruiters are empowered to advise the business and hiring managers can make decisions confidently. More specifically, TRACY is already helping customers with the following use cases:
Filtering for top applicants out of thousands, based on likelihood of post-hire success
Eliminating the need for screening interviews like the culture interview or recruiter screen
Identifying skills and behaviors of top performers and finding the best matches within the candidate pool
Saving recruiters and managers time and effort in making talent decisions that improve the business
"The status quo in recruiting is full of time-consuming and manual activities that make it difficult for talent teams to deliver consistent results. Searchlight's technology is on the cutting edge of leveraging AI to save time, deliver exceptional experiences, and provide intelligence to empower better human decision making," said Anna Wang, CTO/co-founder of Searchlight. "Searchlight brings together LLMs, machine learning algorithms, and proprietary organizational models that deeply understand candidate working styles, soft skills, qualifications and job requirements to match talent to unique organizations."
With the launch of TRACY, Searchlight has improved its ability to recommend top candidates to an accuracy of 80%, which is, on average, four times better than the average structured interview. Searchlight's proprietary skills ontology and assessment capabilities have expanded to include more skills, attitudes, and behaviors that are critically important for on-the-job performance. Searchlight's data pipelines are now enhanced with Large Language Models (LLMs) to create step-function improvements in processing, categorizing, and enriching data.
"We've relied on Searchlight for our hiring needs and have found that we're able to fill open roles faster while reducing employee attrition," said Kimberly Johnson, Director of Talent Acquisition at Epika Fleet Services. "Searchlight partners with me to simplify, automate, and personalize a lot of our recruiting and this competitive edge makes a huge difference. We look forward to experiencing the power of TRACY to help us humanize the hiring process for candidates while also empowering our business to make better, more data-driven talent decisions."
Searchlight embeds artificial intelligence into recruiter and hiring manager workflows and existing tools to analyze candidate data and surface the best-fit candidates. Without this, recruiters and hiring managers can spend weeks screening resumes, interviewing, and debriefing before making a hire. The company's AI systems are also assessed continually through internal data reporting and periodically through independent third-party audits from legal, policy and technical experts. With Searchlight, customers can be confident that the hiring process will be less biased, more effective and compliant with current and upcoming laws and regulations.
Searchlight works with more than 100 companies from Fortune 500s to startups, including Udemy, GoodRX and Upstart. Data shows that the company has helped customers fill open roles 40% faster with a 25% improvement on retention.
Explore HRtech News for the latest Tech Trends in Human Resources Technology