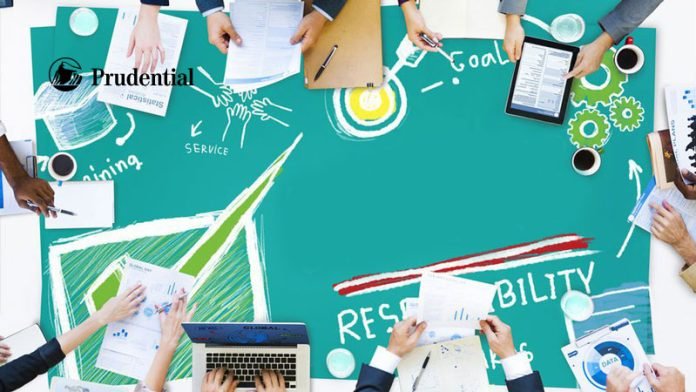 PlanSource, a leading provider of cloud-based benefits technology, announced today that the Prudential Insurance Company of America, one of the largest life insurers in the United States, has joined the PlanSource Advantage program, a strategic partnership program with select insurance carriers.Hrtech News
The PlanSource Advantage program provides insurance carriers with an efficient way to distribute products and services through the PlanSource online benefits platform. Setup of plans is streamlined, so employers can quickly begin offering their employees a comprehensive selection of benefits. Prudential will offer a range of employer-paid and voluntary benefits through the program, including Accident, Critical Illness, Hospital Indemnity, Short and Long Term Disability, Life and Accidental Death and Dismemberment.
"Employees are busier than ever and expect an intuitive and convenient way to shop for benefits that will protect their families and provide peace of mind when unexpected challenges arise," said Jim Gemus, Senior Vice President and Head of Product and Business Segments for Prudential Group Insurance. "Through PlanSource's platform, our clients can efficiently manage their benefit plans and, with a personalized and engaging experience, help their employees make informed choices and get the insurance coverage and protection they need."
Employers of all sizes use PlanSource's flexible and intuitive cloud-based platform for employee benefits shopping, enrollment, billing, compliance and administration. For HR teams, it offers a highly configurable and flexible benefits system with scannable dashboards and advanced tools for compliance and self-service billing and reconciliation. Employees are offered step-by-step guidance and personalized plan recommendations during the shopping and enrollment process, which provides unique opportunities for consumer education.
"Prudential is a pillar in the benefits industry that continues to break new ground through its innovative approach to helping American workers achieve financial wellness," said Nancy Sansom, Chief Commercial Officer of PlanSource. "We're thrilled to have Prudential in the PlanSource Advantage Program and work together to create new ways to reach and educate consumers on all of the their benefits options."
About Prudential Financial, Inc.
Prudential Financial, Inc. (NYSE: PRU), a financial services leader, has operations in the United States, Asia, Europe and Latin America. Prudential's diverse and talented employees are committed to helping individual and institutional customers grow and protect their wealth through a variety of products and services, including life insurance, annuities, retirement-related services, mutual funds and investment management. In the U.S., Prudential's iconic Rock symbol has stood for strength, stability, expertise and innovation for more than a century.  For more information, please visit news.prudential.com.
About PlanSource
PlanSource is a technology company driven to create a better benefits experience for employees and HR teams. Nearly 3.5 million consumers receive their benefits through the PlanSource platform, which provides flexible and intuitive software and services for benefits administration. By combining industry-leading software and a full suite of technology-enabled services, PlanSource provides companies of all sizes with a complete solution for benefits shopping, enrollment, billing, compliance and administration. Learn more at www.plansource.com.
PlanSource is a registered trademark of PlanSource, Inc., and PlanSource owns other registered and unregistered trademarks. Other names used herein may be trademarks of their respective owners.
SOURCE PlanSource
Related Links
SOURCE URL: https://www.prnewswire.com/news-releases/prudential-joins-the-plansource-advantage-partner-program-300781121.html
Also Read –Randstad Sourceright and Human Capital Institute Announce First-Ever Talent Acquisition Innovation Awards Open for Entry