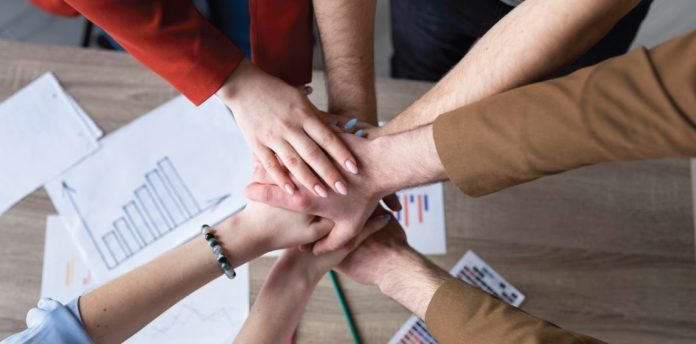 NWN Carousel, the leading Cloud Communications Service Provider delivering integrated solutions for today's hybrid work environments, is proud to recognize Andrea Morrison's promotion to Chief People Officer. In her elevated role, Morrison will continue to lead NWN Carousel's people strategy, HR operations, and organizational development efforts. Over the past eleven months, Morrison has made significant contributions to NWN Carousel's culture, HR organizational excellence, leadership development, and employee engagement, and has been instrumental in driving the company's record growth trajectory. Under Morrison's leadership the company has increased their employee net promoter score (eNPS) to 75 – considered a world-class benchmark.
See a "Cultural Values" video from Andrea Morrison here.
Morrison joined NWN Carousel's executive staff in June 2022 and is responsible for leading all aspects of human resources operations including talent acquisition, development, engagement, and the overall employee experience. She also focuses on an evolving leadership development program, human resources systems, and supporting a growth-oriented culture. Morrison served as an active-duty Army Officer and Massachusetts National Guard. She is a graduate of the United States Military Academy at West Point and holds a Master of Business Administration degree with a concentration in Human Resources from Indiana Wesleyan University.
In addition to her HR leadership, Andrea Morrison brings a wealth of experience in veteran advocacy to her new role as Chief People Officer. Recently, NWN Carousel has partnered with Massachusetts Fallen Heroes to sponsor 2023 Patriots Week, a program designed to honor the service and sacrifice of military veterans and their families. She has also led the partnership with Hiring Our Heroes program at NWN Carousel, aimed at recruiting and supporting veterans in the workplace.
Morrison's results-oriented approach has had a significant impact on NWN Carousel's success, contributing to the company's recent recognition on CRN Magazine's "Women of the Channel Awards" list for 2023. The list honors exceptional women for their strategic vision and thought leadership that impacts growth and innovation, and Morrison's recognition on this list is a testament to her contributions to NWN Carousel's growth and success. Morrison has also been a driving force behind the launch of NWN Carousel's internal Women-of-the-Channel program, which is focused on promoting women's leadership.
"We are thrilled to announce Andrea's promotion to Chief People Officer," said NWN Carousel CEO, Jim Sullivan. "Andrea's people-first approach and leadership have been instrumental in driving NWN Carousel's growth and success, and we look forward to seeing the continued impact of her leadership in this elevated role."
Morrison added, "I am grateful to step into the role of Chief People Officer and to continue working alongside NWN Carousel's talented team. Our people are our greatest asset, and I am committed to ensuring that we continue to foster a culture of excellence, employee engagement, and growth."
NWN Carousel recently announced double-digit revenue growth, marking a significant milestone in the company's history. The company was also recently recognized by Comparably as a "Best Place to Work." Thirty percent of NWN Carousel employees, leaders in providing the technology and services to support hybrid work, are women.
Discover the full potential of your Hrtech strategy with our comprehensive Hrtech News and Hrtech Interviews.
Want to Contribute? CLICK HERE To Submit Your Guest Post and Join Our Community of Writers!!!