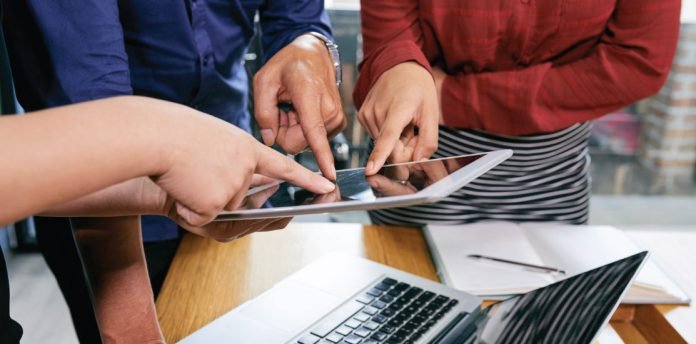 Miro®, the visual workspace for innovation, announced today a recap of new product features and updates released during its second quarter (May – July 2023), specifically designed for product and service development teams. The latest releases further support its users and help organizations bridge the gap between critical tools in the enterprise collaboration stack.
"When we talk to our customers, we frequently hear that the most common ways of working are getting in the way of true innovation. Meetings have low or no engagement, groupthink leads to biased decision-making, and traditional collaboration tools make it hard to truly explore and de-risk complex ideas and investments," said Varun Parmar, Miro's Chief Operating Officer. "Every new feature and product update we release has been carefully designed and tested to ensure it delivers real-world value by driving deeper collaboration and faster outcomes. Our goal is to be the place where distributed teams of any size can come together to collaborate across workflows – breaking down silos and breaking through process and operational barriers, ultimately enabling them to bring new products and services to market faster than ever before."
Features designed to accelerate innovation include:
Tools for better engagement and collaboration
Click to Zoom and Lightbox Effect: Interactive Presentation Mode now includes Click to Zoom, which spotlights content and keeps the audience focused. Presenters can also choose a more polished and focused presentation experience with Lightbox Effect, which puts a dark background behind frames so users can easily follow the content the presenter is focused on.
Interactive Display Experience: Level up in-person and hybrid collaboration with the new Interactive Display Experience, which is available in Android and compatible with a wide range of displays including Neat, Dell, Vibe, and DTEN.
Custom Templates Bundle: Turns common practices into shared templates to help teams build consistency, establish best practices, and onboard new team members. The latest custom template improvements help teams to save time, ensure consistency, and improve workflows.
Tools for visual project management and workflows
Miro Smart Chip

 for Google Docs: With Miro Smart Chip for Google, users can add a shortcut to a Miro board directly in their Google doc, boosting their visual collaborative capabilities. Using the smart chip, users can create shortcuts to Miro in docs, view details, request access, and save time when working across Miro and Google Workspace tools.
Building block templates: Save time with over 30 new building blocks like sticky note packs, tables, and mind maps.
Accessibility-centric design
Color palette name display: Color pickers provide a text description of the chosen color to convey color information to color blind users, as well as people with low or no vision. This information is exposed visually via a tooltip on hover, and semantically via an accessibility name for screen reader users.
Keyboard navigation: A new accessibility guideline makes all functionality of Miro content operable through a keyboard interface. Users can navigate through content in three different ways – linearly, spatially, or hierarchically – enabling them to efficiently move through and interact with a board using the keyboard alone.
Board background color: Users can change the background color of their Miro boards to create a more comfortable viewing experience, or add a personal touch. Available options like dark gray or black help reduce eye strain.
Enterprise-grade data security and account management
Microsoft Defender for Cloud Apps Integration: Connecting Miro to Defender for Cloud Apps provides improved insights into user activities and threat detection using machine learning based anomaly detections. Enterprise admins can use the same interface to gain insights into their Miro user activities and correlate signals across apps, identities, endpoints, email, and collaboration.
AWS AppFabric Integration: With AppFabric, enterprise admins can elevate their security posture by normalizing application data and connecting Miro to leading security solutions, making it easy to set global policies and standardize security alerts. Miro is among the first apps to integrate with AWS AppFabric.
Enterprise Mobility Management: With Miro's Enterprise Mobility Management, company admins can configure and distribute Miro to users in their organization in a centralized and unified way.
Audit logs: Now account admins can manage the content lifecycle of their audit logs by indicating a specific period of time after which they'll be deleted.
Public link expiration: Enterprise admins can enable public link expiration to make publicly shared boards more secure. Links to a board shared with visitors will stop working after a certain amount of time if the board hasn't been opened.
Managed users: Enterprise admins can now control all Miro access for deactivated managed users.
Business plan trial: Miro now offers a 14-day all-access trial to its Business plan, the best starting point for teams that need extra security and flexibility on the user management side of their enterprise. Users also have a specialized onboarding, including a lifecycle campaign and an in-product checklist, highlighting key plan features.
Integrations for data and content visualization
More integrations with the most popular apps, including Amplitude, Typeform, and UserTesting, to enable users to import live data and content, boosting productivity and increasing the speed in which critical decisions are made. With new partner relationships, Miro continues to invest in closer collaboration between the tools that customers value and use every day.
More advanced board capabilities
Board Performance: Boards with large tables now load up to 70% faster.
Search: Easily locate recently opened boards by clicking on the dashboard's search bar, which auto-populates with a list of recently visited boards.
Discover the full potential of your Hrtech strategy with our comprehensive Hrtech News and Hrtech Interviews.