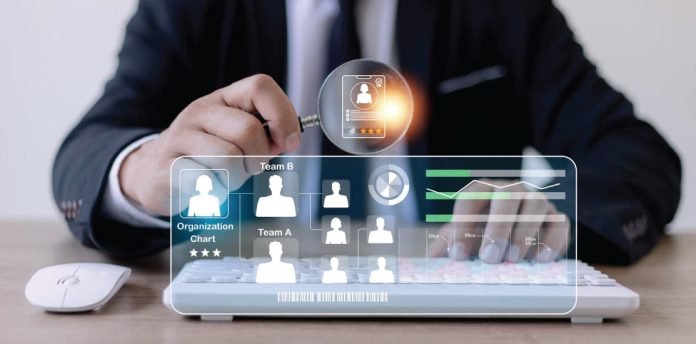 MeBeBot Inc., an industry-leading software-as-a-service provider of digital employee experience (DEX) solutions, today announced the release of embedded Generative AI in the MeBeBot DEX platform. Building on its legacy of transforming employee support delivery with Authoritative AI, combining generative AI with the existing Authoritative AI makes it easier and more efficient for security-conscious companies to ingest and utilize company documents as they are updated, to auto-suggest answers, allow for verification, and ensure the compliance and consistency of responses.
"Our DEX Platform with Generative AI is a critical step in the journey towards a more efficient and empowered workforce. It aligns with our mission to make work more meaningful by enabling employees to work smarter, not harder," explains founder and CEO, Beth White. "AI, automation, and integration are competitive business differentiators that drive lasting positive change in the digital employee experience. The longer a business waits, the harder it will be to catch up with your competition."
MeBeBot's DEX platform is a paradigm shift in engaging, empowering, enriching, and supporting employees. At the core, MeBeBot DEX uses a hybrid of authoritative and generative AI models to (1) query knowledge base content and then (2) present verified answers via MeBeBot's AI Chatbot, as an app in collaboration tools like Slack and Microsoft Teams. MeBeBot DEX platform expands to include an AI Communication Engine to facilitate targeted notification outreach and feedback collection through preferred employee channels that drive 60% higher employee participation than traditional point solutions. The platform consolidates employee communication and survey services into a singular system. Furthermore, MeBeBot DEX delivers an invaluable usage insights dashboard and support for manager effectiveness development.
"Generative AI continues to find new and unexpected places to generate value in the workplace. The availability of enterprise-grade Generative AI empowers organizations to elevate knowledge management and enhance employee efficiency," says MeBeBot Technology Advisor and Aptos VP/Head of Architecture, John Carney. "Platforms like MeBeBot DEX provide an excellent entry point into the world of AI." John explains further, "Combining both generative and authoritative AI, MeBeBot distills and simplifies complex policies, procedures and documentation into easily digestible formats for employees. Simultaneously, it ensures that compliance-approved communication is delivered with precision and predictability."
Providing unique capabilities to clients:
Elevating Workforce Productivity: MeBeBot's focus on Employee Experience (EX) extends to the entire workforce, ensuring that employees, teams, and managers receive accurate and compliant responses swiftly, enhancing their overall experience and ability to get back to the work that matters most.
Turnkey Solution: Launching and maintaining MeBeBot's no-code DEX platform is remarkably easy, ensuring a hassle-free start-up and ongoing maintenance experience for everyone.
Affordable: MeBeBot's solution is not only groundbreaking but also cost-effective, at a quarter of the cost compared to other solutions in the market today.
"Advances in AI are flipping the script for how organizations maintain truth in access when it comes to how employees' source, consume, interpret, and make decisions based on requested information," says Zachary Chertok, Research Manager for Employee Experience at IDC. "Universal accessibility and accuracy are paramount in this multi-modal era, and the choice of the right digital assistance tools and partners are key to enhancing trust, productivity, and transparency within the workforce."
Organizations looking to boost workforce productivity, knowledge management, and stakeholder empowerment now have an enhanced solution in MeBeBot DEX. Explore the possibilities and discover how MeBeBot can benefit your organization in today's fast-paced environment of hybrid and remote workplaces.
Lastly, "While AI initiatives take a top-down approach, the business problems to solve need to be surfaced by the people in day-to-day roles. This innovation economy requires a mindset shift, and it's time to embrace AI, rather than fear it," Beth emphasizes. "MeBeBot's Hybrid AI DEX platform is poised to transform the way we work, embodying our commitment to efficiency, empowerment, and a reimagined employee experience."