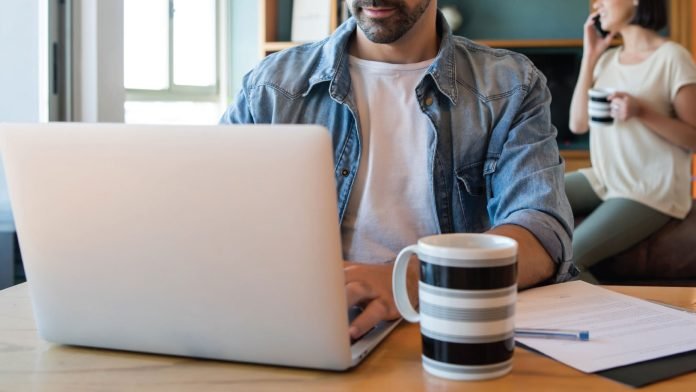 Katmai, the company seeking to revolutionize the future of work, announced the official launch of its new product, Virtual Office. This cutting-edge solution redefines the concept of remote work and successfully bridges the gap between vital in-person office interactions and the convenience of working from home. With this launch, Katmai introduces a much-needed layer of freedom into the workplace: the freedom to work from anywhere, the freedom to have spontaneous interactions, and the freedom to gain mentorship and genuine connections with colleagues.
Despite 98% of employees wanting to work remotely, many companies are giving their employees an ultimatum – return to the office or risk losing their jobs. This dichotomy in employee vs. employer desires has sparked a call for change and urgency to find a new solution to the "return to the office" debate. Conversely, in-person work limits the talent pool to a significantly smaller radius for employers and makes it increasingly difficult to connect to the company culture, fellow colleagues, and leadership for employees. This is where Katmai provides a meaningful middle ground.
Katmai's Virtual Office operates within the expansive yet underserved space between standard video conferencing tools and in-person office interactions, providing opportunities for mentorship, connection with colleagues, and the bi-directional value of visibility. Virtual Office steps in where other products cannot by welcoming employees to a realistic 3D workplace environment from anywhere in the world without the need for a VR headset. This platform redefines face-to-face interactions with its unique real-time video displays and an easy-to-navigate online office where employees can move about as if they were in person – from a team brainstorming session in the community area to a quick chat on the terrace. Businesses can create their own virtual office space in less than 24 hours through their desktop or mobile web browser, without the need for hardware or a long onboarding process through the sales team.
"Our Virtual Office allows people the freedom to live where they choose and maximize time with family and friends, without sacrificing the proximity and visibility to their colleagues, that we've all felt lacking as we've worked more virtual over the past several years," said Erik Braund, CEO of Katmai Tech. "At Katmai, we're focused on fostering the human connection, thereby transforming the ways businesses and teams collaborate, grow, and succeed together. Productivity, innovation, and trust are all the byproducts of interpersonal connections strengthening over time. We're optimizing personal and professional outcomes by enabling these connections through a simple webcam and browser."
After raising $22M in Series A Funding earlier this year, Katmai is working with notable brands such as Starbucks and SoundCloud.
Katmai is enhancing the Starbucks brand experience by crafting immersive, 3D virtual experiences accessible through a PC or mobile browser, requiring no extra hardware. Starbucks Odyssey members can effortlessly experience the brand and its heritage by exploring digital replicas of iconic Starbucks locations and unique virtual spaces that deepen their engagement with Starbucks.
SoundCloud is leveraging Katmai to bridge continents and bring their distributed employees together in one space. "After implementing Katmai's Virtual Office at SoundCloud, we're enthusiastic about the potential it holds to transform team interactions across brands and industries," said Rohit Agarwal, CPTO, SoundCloud. "The fusion of virtual freedom with simulated presence has enhanced visibility across our teams and driven productivity. I genuinely believe that Katmai has boosted how our team connects, and I'm excited to integrate our new HQ into our way of working."
Explore HRtech News for the latest Tech Trends in Human Resources Technology.