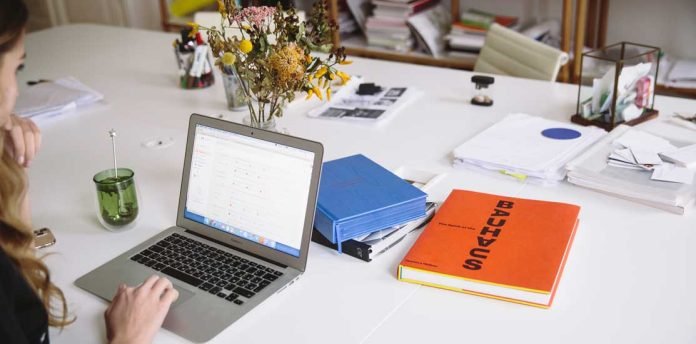 This article dissects the expanse of HR Analytics and how it has stealthily dominated the scape of HRTech along with touching base ion poignant aspects of its usage.
HR Analytics is proving to be a boon to the HR arena because of its advanced capabilities of fetching quick, accurate and deep insights about the people of an organization. When technology gifts us with something as exciting as HR Analytics, it is only fair to utilize it for the benefit and empowerment of our employees.
HR Analytics is being deployed by a number of industries and their organizations at a tremendous speed. Companies across the world are seeking solutions and measures to manage their employees and resolve their issues while keeping the firm efficiently functioning. With the pandemic leaving employees under a great deal of stress due to the uncertainty that came with it, HR Analytics began experiencing a surge in its adoption. As per the referred report by Mordor Intelligence report, the HR Analytics market is anticipated to register a CAGR of 11% by 2025. HR Analytics is being leveraged by organizations to increase the productivity of their employees along with optimizing and maintaining their benefits. As the world is reforming, the needs of the workforce are also facing a dynamical change. The report talks about a survey where the majority of the employees wished for time off as a benefit. This shows that there is a gap between what is being offered to the workforce and what is actually demanded. HR Analytics can optimally fill this gap and enhance the overall performance of the company.
Key Findings on HR Analytics:
 Cloud Infrastructure in North America has led to a strong adoption of HR analytics in the region over the period of the last 5 years.
 Organizations such as Workday, Oracle, SAP, and IBM are acting as robust contenders in the HR Analytics landscape.
 Other regions such as Washington DC, New York and others are harnessing HR Analytics tools for workforce planning to compensate for the lack of analytical skills.
 To gain a competitive advantage, organizations are taking extensive measures. For e.g., Acquisition of Scout RPF by Workday Inc. and availability of Oracle Analytics for Cloud HCM.
 Elevation of user experience is one of reasons why companies are implementing HR Analytics within their organization.
 A study by MIT also shows that firms that perform better are likely to implement HR Analytics 5x more as compared to firms that show low performance.
Hrtechcube's take – Hrtech is a vast field and HR Analytics is one of its arenas. There are a number of aspects and facets that HR Analytics has in itself that are amplifying the Hrtech industry to a great deal.
HR Analytics and its facets
1)      Evidence Based Decision Making 
When it comes to people, we would like to adopt ways that would ultimately be of benefit to them. Now, there can be department heads that can tell you on behalf of your workforce about what is it that they want, but how do you know that that's the ground reality? You don't! You can either take decisions based on generic statements, or you can infer from solid metrics and insights that act as evidence and a foundation for your resolution. Evidence Based Decision Making is an aspect of HR Analytics that allows you to form conclusions for your decisions on the basis of numbers and facts rather than beliefs or biases. It is free from external influences, as analytics take into consideration data that is derived from the organization. Facts and figures lay a robust foundation for efficient decision making.
2)      Predictive Analytics
The workforce dynamics are ever-changing and need to be caught up to its pace. It's always better to stay a step ahead of any incoming complexities or crises. The business landscape constantly witnesses a series of shifts and movements. What is crucial today might become irrelevant tomorrow. And that implies to the human resource as well. There are a number of job roles and skills that might need to be revamped in the near future, and the employees might just not be ready. Using Predictive Analytics for your HR functionalities, you can get a look into the possible future and ready your workforce and staff by implementing required steps such as training and development. This will save you several dollars that you would need to spend on sourcing, recruiting, onboarding, and replacing your existing employees that lack the necessary skills. Predictive HR Analytics will analyze data sets for you and present to you a forecast.
3)      Strategic Analysis 
Strategies run in the veins of any and every organization. They are developed, transformed, removed, and replaced constantly to amplify and enhance the performance of employees and the organization. Since HR is at the heart of any firm, it is significant that the strategies revolving around the HR processes are optimally structured. Developing accurate pipelines, hiring the right employees, and upselling them, demand strategies that are thoroughly and minutely analyzed. HR Analytics will do that for you. Not only will it analyze the HR strategies for you, but it will also present you with a personalized analysis of different strategies for comparison. You can weigh the details and see what works best for you.
4)      Retention Opportunities 
It is no secret that the cost of hiring and attrition costs are always much higher than the costs or retention. You do not want your valuable employees to leave your organization. So, you integrate HR Analytics into your core business and figure out ways to provide value to your staff. HR Analytics harnesses contextual perspectives and delivers accurate results that should be utilized by the companies to make their environment and culture more employee-centric. Technical facets can further be dissected to create better retention opportunities and make the employees want to stay rather than having to ask to stay.
5)      Deduction for Problem Solving 
The HR department is one department that is sitting on a gold mine of data. Now, this data is of no use if it is not managed and utilized properly. Let's take an example. All fruits are healthy. Apple is a fruit. Hence, Apple is healthy. Similarly, All employees want personalized benefits to be satisfied. Alex is an employee. Hence, Alex wants personalized benefits to be satisfied. Advanced statistical methodologies and deductive reasoning can be used as a part of HR Analytics to solve complex problems and march towards improved productivity.
Without a doubt HR Analytics is the revolutionary pill for the HR sector, if and only if it is utilized optimally and in the right way. Selecting the right HR Analytics tool plays one major part in the implementation process while understanding the structurization plays another.
The below figure shows how HR Analytics analyses, predicts, suggests, and strategizes different verticals of an organization. For example, employees feel more satisfied with weekly payroll cycles over monthly. This is evidence that the weekly payroll cycle is more efficient and needs to be implemented. Similarly, there are different scenarios and disciplines that derive different results.
For more such Updates Log on to www.hrtechcube.com Follow us on Google News Hrtech News
---
ABOUT THE AUTHOR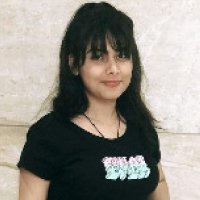 Tanvi Tirthani
Content Contributor, HRTech Cube
Tanvi Tirthani is a content writer and strategist with a special foray into technology. She has been a keen researcher in the tech domain and is responsible for strategizing the social media scripts to optimise the collateral creation process.