None of us might have ever imagined that there will come a 4th July where celebrating our independence day out on the streets with our folks, friends and family would seem impossible. But 4th July 2020 has arrived in the middle of a pandemic and we are facing everything that we never expected to happen.
2020 hasn't been easy for the United States as well as the whole world. More than 70% of the world population is locked in their homes, companies are working remotely and countries are still struggling to find some solution to control this COVID 19 pandemic.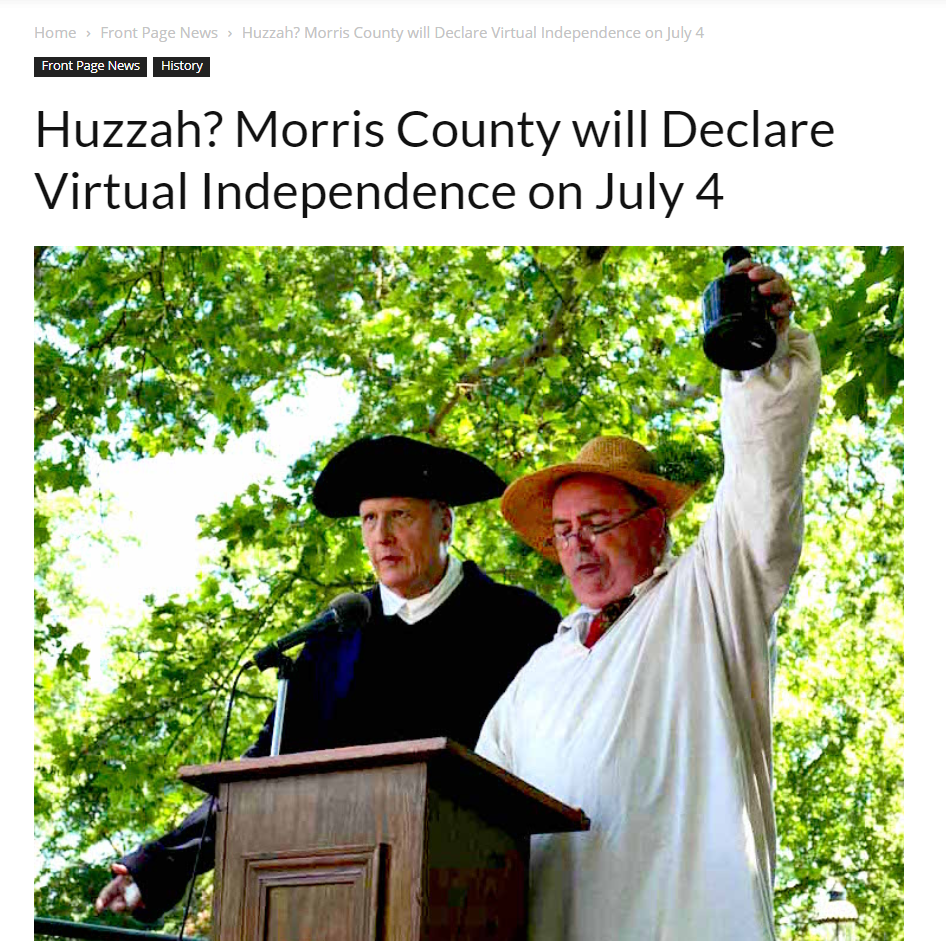 Many popular festivals have been cancelled or postponed this year. Cancelling Independence Day celebration? No ways! So what can we do? Watching fireworks with social distancing norms is still possible, but that is not all we do on our Independence Day, we have many exciting plans, which sadly won't be possible this year. But thanks to technology, many organizers have moved towards a virtual celebration idea, like work from home arrangements. So when grand events can move online, then why can't we plan a virtual office celebration, this Independence Day? We can watch some patriotic short film virtually or get a bit artistic with a patriotic theme or go on a virtual Museum tour along with some games, etc.
Above and below are a couple of news cut-outs about popular Independence Day events that are being organized virtually.
This will not only allow us to celebrate our Independence Day but also give us a chance to communicate and have fun without discussing about work. This will also help in bringing us back to the office together. So, here we have tried to put some light on the benefits of the virtual celebration of Independence Day 2020.
Independence Day Celebration is Important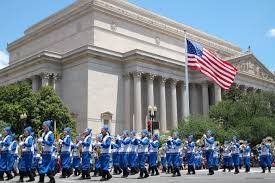 Yes, first and most important benefit of virtual office celebration of Independence Day is Independence Day itself. It is a day that had arrived after the sacrifice of thousands of Americans and is freely celebrated because millions of Americans are still protecting us, every day. It is also a day when we derived our identity in the world. This day is important in itself too, as still while I write this, I am filled with pride. Celebrating this day makes us realize that we are free but this freedom is not free. Even in these tough situations let us take some moment out to feel proud.
Employees Feel Connected
Above image is a screenshot clicked during our team engagement session.
In this situation where everyone is locked in their houses and are working remotely, in some way or the other, we started feeling lonely. We start missing human interaction and crave for it more over the time. Even if we are staying with our family or with friends still we feel that human connection is lacking somewhere. This virtual celebration can make all of us connected, we might feel that physical connection is still missing, but this virtual connection will still mean a lot. Getting in contact with so many people at a time will eventually make you feel relaxed. And feeling connected in such situation is one of the most important factors for us as humans.
Some Happy Moments
Here is another snap of Team HRTechCube sparing some time for relaxation.
We are stuck in a condition where we are majorly surrounded by all the negative news. Even our moments that should have been happening have failed to excite us. Here we have a chance to leverage the occasion of our Independence and play some virtual games with our folks, do a virtual pot luck, sing, laugh and be happy at least for some moments. Let's be excited for this fourth July, because I am sure that even in the situation of crises will not fail to add happiness in our lives.
Source of refreshment and motivation
Gaming is really stress-relieving, we have tried it, you too can try it.
It's almost been over three months that almost all of us are locked in four walls, which is emotionally and mentally very depressing. We don't even have any opportunity to go out on a weekend or a holiday for refreshment which adds to our unhappiness. But spending some time chilling with colleagues and friends will surely help in lifting us our mood and will make us feel refreshed. And as we know refreshed employee is always more motivated.
Enhanced HR Management and engagement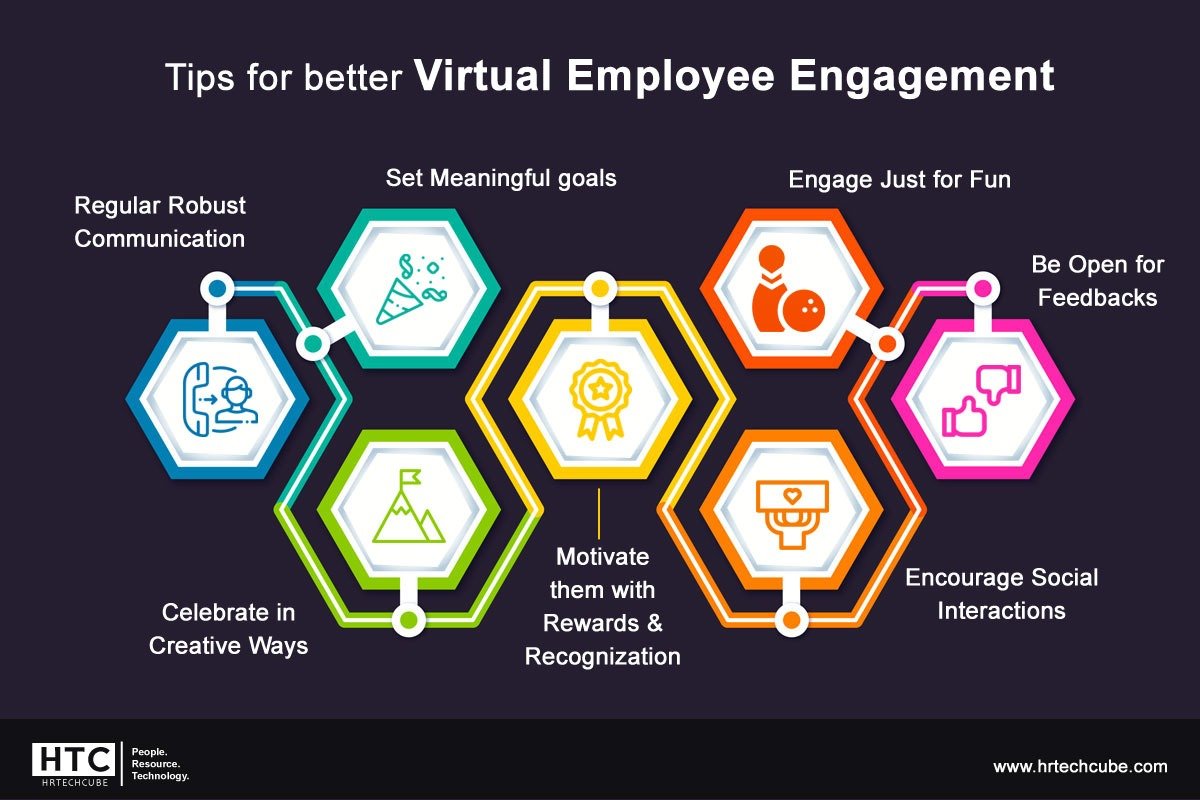 Independence Day 2020 has given an opportunity to the HR professionals to boost employee engagement remotely and engagement streamlines HR management. HR's and brainstorm and choose activities that will be filled with fun and can also help in improving employee experience. They can also use sentiment analysis techniques to know and gauge the knowledge about the mental health of the employees and work accordingly. Employee wellness and engagement is a tough task in such situations, but HR managers can leverage it to the fullest so that this Independence Day can also be remembered as a ray full of happiness in the darkness of pandemic.
Concluding lines
Independence Day in itself sends a message of positivity among the individuals living in it. Like we won over all the evils and got our freedom, we will surely win over this coronavirus pandemic too, but it is most important to keep ourselves going. Happy Independence Day!!!
---

ABOUT THE AUTHOR
Aashish Yadav
Content Writer, Martech Cube
Aashish is currently a Content writer at Martech Cube. He is an enthusiastic and avid writer. His key region of interests include covering different aspects of technology and mixing them up with layman ideologies to pan out an interesting take. His main area of interests range from medical journals to marketing arena.