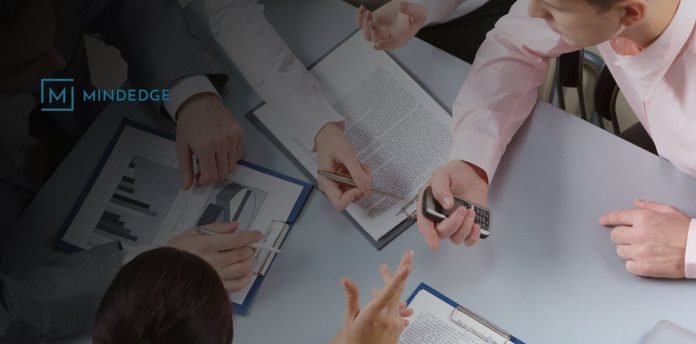 HRCI®, the premier HR credentialing and learning organization, has partnered with edtech firm MindEdge Learning to provide an extensive offering of online courses that support professional development in various aspects of strategic business management.
"HRCI is excited to collaborate with MindEdge to develop world class products and a powerful new way for HR professionals to upskill their HR knowledge. Our new offerings provide today's professionals with affordable, timely and engaging on-demand learning options," said Dr. Amy Dufrane, SPHR, CAE, HRCI Chief Executive Officer.
The comprehensive online learning catalog, powered by MindEdge, also includes self-paced test prep courses for HRCI®certifications, including the Associate Professional in Human Resources™ (aPHR™) and Professional in Human Resources® (PHR®).
In Spring 2020, an online course will be introduced for the Senior Professional in Human Resources® (SPHR®). All courses offer review materials, video commentary and sample test questions designed to support candidate success with certification exams.
As part of the collaboration with MindEdge, HRCI® is launching a series of online courses covering ethics issues in the HR profession, as well as ten courses addressing timely HR topics, including promoting employee well-being, pay equity, creating diversity and inclusion, recruiting multi-generational employees, marijuana and the workplace, and classifying employees and independent contractors. The topical courses will include video commentary from HR practitioners and legal experts.
"We welcome the opportunity to collaborate with the HRCI," said Jefferson Flanders, CEO of MindEdge. "HRCI is known for its commitment to quality human resources education and we're excited about broadly extending that effort through additional online courses."
The online program can be accessed through the HRCI® website and MindEdge's Expanded Content Network (ECN), which includes professional development and continuing education partners. For more information, please visit www.hrci.org.