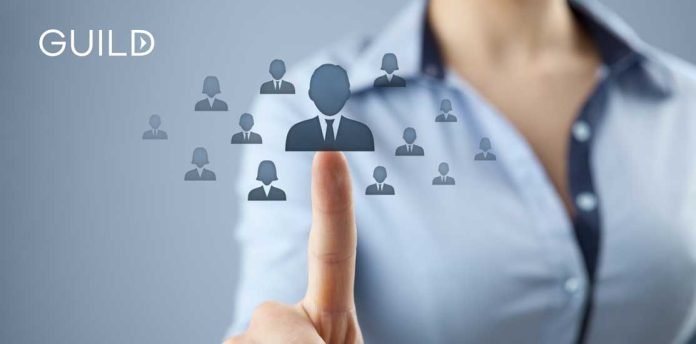 Guild Education, the provider of education-as-a-benefit, has formed a partnership with a group of major employers of the U.S., and together they are working towards helping workers who are laid-off, furloughed to acquire new skills and seek pathways into higher-wage job opportunities.
The hrtech news features the launch of a new initiative by the Guild Education, Next Chapter. This initiative will be seen serving the displaced workers and employees who recently filed for unemployment by helping them identify new roles and opportunities with sectors and employers that are hiring.
Employers that have furloughed or laid off their employees and workers will also be given the provision to access this platform and share it with the employees affected. The resources that are available on this platform include reskilling coaching and programs for finding jobs in the sectors that are currently growing, such as customer success, healthcare, and tech.
Rachel Carlson, the CEO of Guild Education stated that everyone is witnessing currently a tale of two labor markets. The sectors of beauty, hospitality, and food service are seen fueling the rates of unemployment that haven't been seen since the Great Depression. And at the exact same time, there is a struggle witnessed, for the employers with the seemingly endemic skills gap in the supply chain, healthcare, and other skilled trade fields.
Guild Educations' corporate partners in this initiative include organizations like Walmart, Gainsight, Unity Technologies, Paschall Truck Lines, and TTEC. The education providers that are involved in this initiative include Brandman University, Kaplan Higher Education, and Southern New Hampshire State University among others.
Drew Holler, SVP at Walmart stated that access to education and rapid re-skilling will now be important more than ever as the markets will be emerging from the crisis.
To know more about such hrtech news and updates, follow the hrtech cube. Hrtech cube delivers regular high-quality content and information from the industry of hrtech.
---

ABOUT THE AUTHOR
Aashish Yadav
Content Writer, Martech Cube
Aashish is currently a Content writer at Martech Cube. He is an enthusiastic and avid writer. His key region of interests include covering different aspects of technology and mixing them up with layman ideologies to pan out an interesting take. His main area of interests range from medical journals to marketing arena.