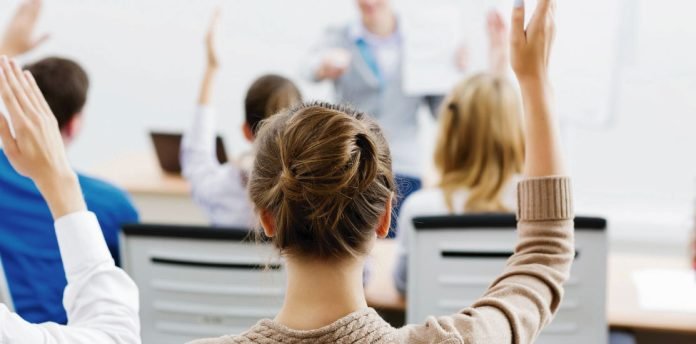 Today, GSoft, a well-established software company that improves the employee experience, is proud to announce its new acquisition, Didacte, a Quebec-City-based company offering a corporate learning management system that supports and optimizes professional development. This new addition will support GSoft's mission:  to craft the leading products to make work simpler, kinder, and faster.
While GSoft intends to continue its strong growth momentum of the past few years, this acquisition is an important step in the company's strategy to further expand its product offering to provide more value to its clients.
Furthermore, Didacte is an essential addition to GSoft's portfolio as it will help clients enhance their employee experience strategy by providing their workforce with learning opportunities. To help companies survive and thrive, one of the leading trends in the HR market is employee upskilling. Vertical learning will drive the next wave of edtech and help employees in their career growth.
"We have found a great fit with Didacte in terms of values, mission and product complementarity. GSoft is also working on filling other gaps in the employee experience offering by developing new products on a full-time basis, including one that is expected to be launched in the coming months," said Simon de Baene, CEO at GSoft.
Didacte will permit GSoft to offer its clients an online learning platform to create and distribute training courses on an easy-to-use system, both for the company and its employees. An organization could use GSoft's new product to host its corporate learning modules or external modules offered to customers and business partners. In addition to providing a central location for storing and distributing learning materials, a Learning Management System (LMS) provides tools for tracking participation, performance assessment, reporting, and other functions.
"Our goal has always been to provide small-and medium-sized businesses with a tool that supports their growth by putting employees at the heart of their success. Partnering with GSoft was the next logical step to increase Didacte's impact and outreach among an audience aware of the importance of the employee experience, while continuing to support local businesses," said Mathieu Dumont, CEO at Didacte.
"Today's news marks what we hope is the beginning of a string of future successful acquisitions. Acquiring Didacte is a key step in executing our growth strategy, which consists of expanding GSoft's presence, while gaining market share in existing and new markets. Adding an LMS product into the family is an important milestone for GSoft, as we work toward our objective of developing an ecosystem of interconnected products. We are in a strong and powerful position and are confident that we're on the right path to achieve our growth objectives in the coming months and years," added Martin Gourdeau, President & General Manager at GSoft.
GSoft is at an inspiring and promising stage in its evolution and plans to create long-term value and maintain momentum. The company is positioning itself as a leader and setting up a framework to encourage the emergence of innovative technology.
Discover the full potential of your Hrtech strategy with our comprehensive Hrtech News and Hrtech Interviews.