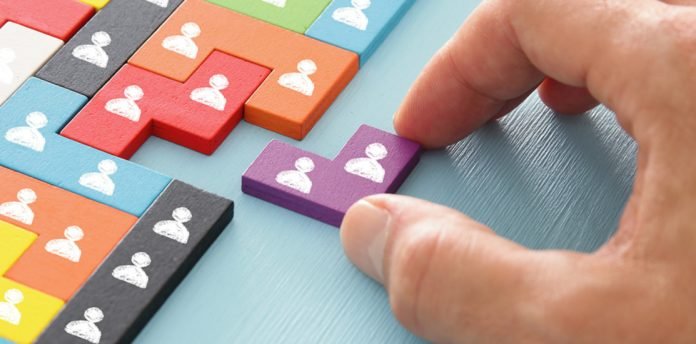 General Assembly (GA) today announced the launch of GA Talent, a new division created within global talent solutions provider LHH to close persistent skill gaps as demand for tech talent increases across a range of industries. GA Talent's flagship solution, known as Recruit-Train-Deploy (RTD), is designed to help businesses build stronger and more diverse tech talent pipelines while also creating new pathways into resilient, high-wage roles for aspiring tech workers.
"Business leaders today are facing an economic landscape defined by uncertainty. But one thing that's clear is that the old methods of recruitment and talent acquisition aren't working," said Roger Lee, Chief Sales and Marketing Officer at General Assembly. "As market demands fluctuate and the economy continues to shift, we're launching RTD to meet businesses where they are, and to unlock opportunities for tens of thousands of workers with the skills to succeed in high-demand tech roles. This is about helping tech talent leaders look outside traditional talent pools to not just find and recruit competitive tech candidates at scale — but also equip them with the skills needed to succeed in a changing world of work."
According to GA's recent "State of Talent Acquisition 2023" report, more than nine in 10 tech hiring managers are not completely confident that their current approaches to recruiting and hiring will be enough to fill open roles in fields like software engineering, data analytics, and UX design. GA and LHH are launching the RTD solution to address this challenge head-on, providing employers with new hiring systems that can reduce costs and fill more specialized junior tech roles from a large and fast-growing talent pool.
GA Talent will fully harness the power of GA's parent company, The Adecco Group, by bridging GA's industry-leading tech training models with cutting-edge Recruitment Solutions from global talent solutions provider LHH. Drawing on decades of combined experience sourcing, training, and deploying talent into higher-paying technology jobs, the two companies will play an active role in connecting companies with reliable pipelines of junior tech talent; improving performance and retention rates through mentorship and training aligned with each client's tech stack; and saving financial resources with more flexible and scalable onboarding and talent management processes.
At a time of declining college enrollment, GA Talent's Recruit-Train-Deploy solution will enable employers to look outside an increasingly limited university graduate pool for non-traditional, new-to-technology talent by connecting them directly to approximately 5,000 new graduates per year as well as GA's global community of nearly 100,000 alumni. Candidates will be directly deployed to employers on a 12-18 month contract basis, during which GA and LHH will cover all HR costs and processes – including benefits, competitive hourly pay, holiday pay and sick leave, as well as coaching services for talent over the course of their contract – streamlining and speeding up the process of vetting, onboarding and retaining new talent.
"Amidst growing demand for workers with technology skills, even outside of traditional tech industries, GA is doubling down on its commitment to connecting employers with job-ready, diverse junior talent," said Shannon Adams, Global Head of Client Solutions for GA Talent. "By bringing together GA's best-in-class technology training with LHH's leading-edge recruiting solutions, we're taking an entirely new approach to helping companies build their future workforce while also expanding access to opportunities for career and economic mobility."
Discover the full potential of your Hrtech strategy with our comprehensive Hrtech News and Hrtech Interviews.
Want to Contribute? CLICK HERE To Submit Your Guest Post and Join Our Community of Writers!!!