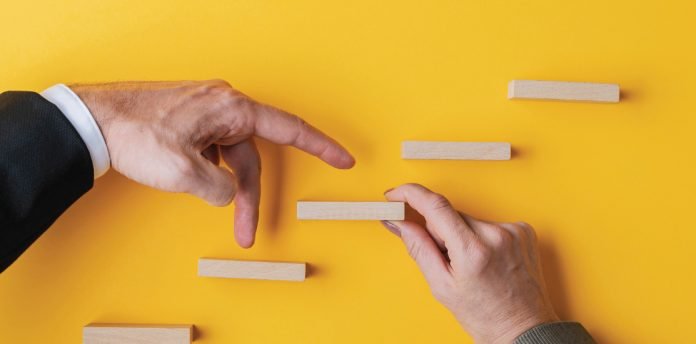 FOUNT Global, Inc. (https://fount-ex.com) announced it has secured $8M in funding to help organizations identify what's at the root of employee dissatisfaction and productivity, and prioritize what to fix in their work environment. The Series A round was led by Lavrock Ventures with participation from existing investors Osage Venture Partners and Grotech Ventures. FOUNT has raised $10.75M in total funding since it spun out of the employee experience (EX) consultancy, TI People, in January 2022.
"Post-pandemic shifts in employee expectations and CEOs prioritizing efficiency across their global organizations have put pressure on HR leaders looking for smarter ways to hang on to the people most important to their business and remove friction from their daily work," said Daniel Hanks, General Partner at Lavrock Ventures and member of the FOUNT Board of Directors. "FOUNT has made significant traction in large enterprises by seizing on these trends and addressing a business issue that is both timely and timeless. We are thrilled to be partnered for the ride."
Unmanaged friction costs $764M per annum per Fortune 500 company, through attrition, burnout, and wasted productivity*. FOUNT's origins in the EX space give the company a unique perspective into the complexity of measuring countless and cumulative points of friction that cause employees to disengage and leave. The company's customer base represents some of the world's leading organizations at the forefront of friction management including adidas, Siemens, Baloise, Northwell Health and TEKsystems.
David Gill, VP, Team Member Culture and Experience at Northwell Health added, "As one of the nation's Best Places to Work, Northwell Health is committed to fostering a healthy workplace and improving individuals' well-being. With FOUNT's solution, we see an opportunity to dig deeper and expand our current listening methodology to build a consistent and sustainable experience for our team members. We've been very impressed with FOUNT's capable and engaging Customer Success team and their commitment to further our goals."
FOUNT's customers say the SaaS solution complements their employee survey tools such as Glint, Qualtrics and Medallia by identifying solvable points of friction that are most important to employees. The additional funding will be used to launch new features targeting key talent segments and further advance the product and technology infrastructure.
FOUNT CEO Christophe Martel commented, "Our solution addresses a challenge shared by both HR and Business leaders – to reduce the headwinds people encounter at work. FOUNT data provides a level of insight that empowers our customers to know where to take specific action and realize a quantifiable ROI. We are fortunate to have such a supportive group of investors who share our vision to make work less of a drag."
*F500 companies employ 29M people with an average salary of $57k; Cost of disengagement is 18% of salary (Gallup). Cost of turnover is 50% of annual salary (SHRM). Average voluntary attrition rate of F500 companies is 10.2% (LinkedIn).
Discover the full potential of your Hrtech strategy with our comprehensive Hrtech News and Hrtech Interviews.