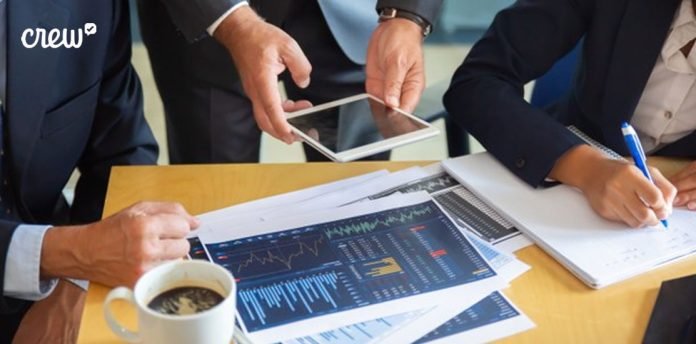 Crew, the #1 digital workplace for frontline teams, has launched Crew Email, a feature designed to further streamline frontline communication by providing hourly and shift-based employees with instant, personalized access to crucial company information. Crew Email accomplishes this by automatically generating a secure email address for every frontline employee. This process doesn't require any of the traditional technical overhead, licensing, and deployment costs associated with creating employee email addresses.
The launch of this new feature addresses an issue all too familiar to distributed frontline workforces: the challenge of efficiently and effectively communicating information to team members who traditionally have not had ready access to corporate email. A recent conversation with the VP of Operations at a leading North American health and beauty operator, illuminated this difficulty: "Prior to using Crew, we communicated via text message and/or email. Not all of our employees have a company-sponsored email account, so it was very difficult to be in contact through an email chain."
"A common theme in our conversations with customers is that communication has been disjointed, particularly for their team members on the frontline," said Scott Van Brunt, Chief Operating Officer at Crew. "Frontline team members tend to work on hourly schedules and turn over at higher rates than corporate employees. Traditionally, most also do not have access to company email. This creates a digital divide and the potential for an ever-growing communication disconnect. Crew Email gives leaders a lightweight way to bridge that divide and communicate directly with all employees. It also enables frontline employees to benefit from the same tools and systems as desk-based employees, which often trigger personalized email notifications for important updates and required actions."
With Crew Email, leaders can link frontline employees to their accounts in existing business systems, instantly enabling real-time notifications for things like:
Document signatures
Training and/or updated policy guidelines
Emergency communications
Employee sentiment surveys
For organizations looking to digitally equip their frontline teams, Crew Email offers leaders a simple way to better connect the entire organization and improve the employee experience.
For more such Updates Log on to www.hrtechcube.com