When companies transitioned to remote work in 2020, we didn't expect it to last this long. In fact, many major tech companies (like AirBnb and Facebook) made a more permanent shift to remote and hybrid work once they saw success with the work-from-anywhere model throughout the pandemic.
At the beginning of all of these changes, HR leaders scrambled to make sure employees had what they needed to work in a remote environment. As time went on, they realized hiring, firing, quarterly reviews, and major company-wide announcements would all have to take place virtually for the foreseeable future. Some employees complained of lost productivity due to poor internet connectivity. Others had more complex technological needs to support working from home. HR leaders had to take these challenges, and the ensuing complaints, and learn how to adjust from there.
New Work Environments Means New Technologies
To facilitate a remote work environment, many companies require a new communication system (like Slack), video conferencing applications (such as Zoom), and project management platforms to help employees function effectively. These all come with significant benefits as well as unique challenges.
With these challenges comes a lack of remote IT departments to support employees with their individual issues and needs as they work from anywhere in the world. Pre-pandemic, companies hired IT personnel to stand at the ready in the background of day-to-day business operations just in case someone had technical difficulties or help them implement and train with new systems. They could teach new hires how to use certain software or make sure a former employee's email address was no longer in use. HR leaders relied heavily on their expertise to ensure day-to-day operations continued seamlessly. IT has long supported HR, playing a role that exists in the background, but is still very active.
While employees have shown a general aptitude for integrating new technologies and learning new platforms, the burden shouldn't fall on them completely. HR leaders should be cognizant of avoiding employee burnout at all costs, as it can lead to higher turnover rates. One way to avoid burnout? Make sure they have the help they need.
Don't Overburden Your IT Department
Companies are constantly re-evaluating their tech stacks. The average organization uses 110 software-as-a-service (SaaS) applications, and with that many applications comes an increased necessity for IT, putting them at the forefront of streamlined company operations, the employee experience, and the customer experience. Our increasingly digital workforce has made IT departments more impactful than ever.
The modern employee experience is undeniably digital, but what happens when the digital experience is interrupted? If you don't have the luxury of an IT department from the comfort of your own home, now is the time to consider elevating your technological tools to handle real-time issues and even take care of tech issues before they start.
Technology has made significant strides in the last few years, and one of the major areas of growth is through the development of proactive digital experience monitoring and digital experience management (DEM). IT departments can use emerging digital employee experience software to monitor and manage every aspect of an employee's tech stack from anywhere. This constant monitoring ensures that issues will be caught and fixed before they interfere with an employee's workday. A study by Gartner says that "by 2025, more than 50% of IT organizations will use digital employee experience to prioritize and measure digital initiative success, which is a significant increase from fewer than 5% in 2021."
Effective leadership teams must consider how their employees' digital experience stacks up against the rest.
Without a good DEX strategy, it will be more difficult to ensure they are having a positive experience.
Digital success or failure can either promote or hinder employee engagement and performance, which in turn, affects HR. The modern employee experience is uniquely digital, and will only be more reliant on technology in the years to come. HR leaders are wise to invest in proactive digital employee experience measures to ensure the satisfaction of their employees for years to come.
For more such Updates Log on to www.hrtechcube.com
---
ABOUT THE AUTHOR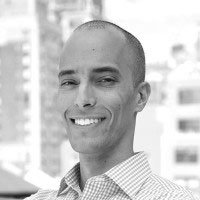 Marc Moesse

Marc Moesse, SVP of Product at Lakeside Software
Marc has more than 20 years of experience across B2B software companies, spending the last 10 years building and maturing product organizations at enterprise SaaS startups. Before joining Lakeside, Marc held executive and leadership roles at Privitar (Digital Privacy), SecurityScorecard (Cyber Security Ratings), and Veracode (Application Security).
Across these companies and roles, Marc helped grow revenue, customers, and active users by as much as 10x through a combination of new product introductions, maturing of existing products, and streamlining the journey and experience of end-users.
Marc has a Bachelor of Science in Electrical Engineering and Computer Science from the Massachusetts Institute of Technology.