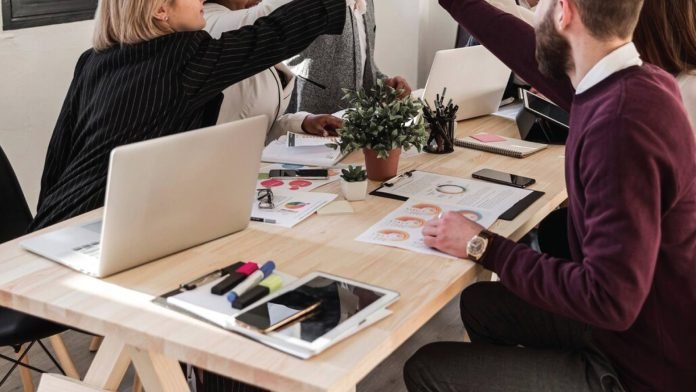 Corsearch, a provider of intelligent trademark and brand protection solutions, announced its partnership with Workday, Inc, a leader in enterprise cloud applications for finance and human resources, and the successful deployment of Workday Human Capital Management (HCM) with the help of Invisors, a Workday Services Partner.
Corsearch is revolutionising how companies commercialise and protect their most valuable assets by delivering data, analytics and services that support brands to market their assets and reduce commercial risks.
With a workforce of over 1,600 employees across 35 countries, Corsearch needed the right technology to support its growing business and digitally transform its human resource function. With Workday, the organisation will be able to streamline its operations locally and manage business globally by bringing its data into a single source. With artificial intelligence (AI) and machine learning (ML) embedded into the very core of the platform, Workday HCM can natively leverage AI and ML as part of the workflow, delivering real-time insights and driving efficiency in HR tasks such as absences, benefits, hiring and talent management. This technology will enable Corsearch to achieve higher employee engagement, increase operational efficiencies and leverage data-driven insights for strategic decision-making.
Corsearch needed a partner who had deep Workday experience and could get them live quickly and successfully. Invisors was selected as the best fit, quickly mobilizing a team with the right skills and in the right time zone.
"Invisors is pleased to have worked alongside the Corsearch team to transform their people, process and technology with the deployment of Workday HCM," said Matt Lawrence, EMEA Commercial Lead at Invisors. "Both teams worked together seamlessly to make this milestone happen in just five months. We congratulate them on this accomplishment."
Corsearch and Invisors continue to partner together on the next phase of their Workday journey, deploying Advanced Compensation, Talent Optimization and Time Tracking.
"The project team have achieved an incredible amount, managing to deliver the project on time and budget despite initial deployment challenges. Invisors have played a huge part in our success. They have been a fantastic partner from the outset, working flexibly with us to help us achieve our project aims and providing high quality, insightful and pragmatic expertise and support across all project workstreams. The introduction of Workday is a critical part of our people process transformation and I am excited to start realising the benefits of our investment here," said Angela Williams, Chief People Officer at Corsearch.
Explore HRtech News for the latest Tech Trends in Human Resources Technology.