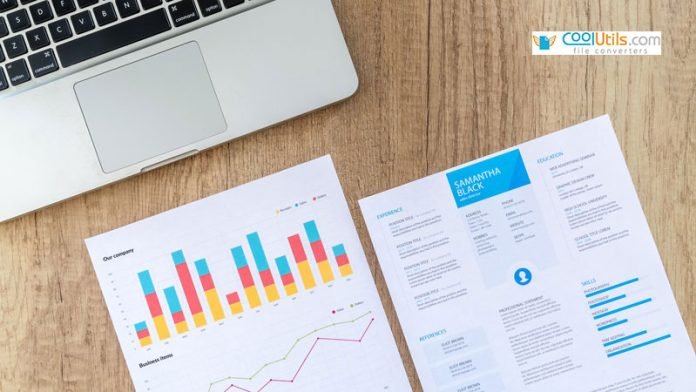 Data conversion company CoolUtils released a new app that is designed to bring a little sanity to file folders everywhere.
CoolUtils PDF Combine takes multiple PDFs and turns them into a single PDF. In minutes, users can take dozens, hundreds, or even thousands of pdfs and transform them into one searchable document.
Once the documents are combined, the app really goes to work. It can eliminate blank pages upon request, add page counters, create bookmarks and cover pages, insert blank pages for double-sided printing and even create a clickable table of contents.
"This app is a dream come true for students, e-book authors, HR professionals – anyone who has to deal with a mountain of PDFs," CoolUtils PDF Combine Senior Developer Olaf Brisman. "Imagine taking 40 different chapter PDFs, arranging them into a single PDF, creating a cover page and a searchable table of contents in a few clicks. Creating e-books just became several steps easier."
The new update features blank page removal. Scanned PDF files often contain blank pages. For a more accurate page count and a neat output the app automatically deletes them.
PDF Combine's versatility is also shown in the different ways it can combine PDFs. Users can click a large group of PDFs and combine them that way. They can also combine PDFs by folders. For example, 10 folders with 12 PDFs in each folder would produce 10 multipage PDFs in one click. Similarly, PDF Combine can also merge PDFs by common name. Files like ReportApril.pdf, ReportApril.pdf and ReportJune.pdf would be combined into a single Report.pdf. This allows managers who are compiling year-end reports to search along naming conventions and prepare large amounts of searchable data into a single PDF.
"The days of sending someone a file with 20 different PDFs in it are over," says CoolUtils PDF Combine Senior Developer Olaf Brisman. "Now, just click a few buttons and send over a single, searchable, bookmarked document."
For more information about the CoolUtils PDF Combine, go to www.coolutils.com/pdfcombine.
About CoolUtils:
Coolutils prides itself in being the experts in conversion utilities. With tools that support over 1,400 different file types, CoolUtils offers solutions for every possible conversion need. CoolUtils file converters are more than just file converters. They are powerful programs with flexible settings that offer users specific solutions to fit their needs. Online since 2003, CoolUtils programs have been streamlined, polished, tested and retested through millions of uses. CoolUtils apps speak more than a dozen languages, so converting files around the globe is easy. For more information, go to www.coolutils.com.
Media contact:
Olga Lapshinova
206150@email4pr.com
+1 (855) 418-2323
SOURCE CoolUtils
Related Links
http://www.coolutils.com
SOURCE URL: https://www.prnewswire.com/news-releases/coolutils-pdf-combine-is-a-virtual-stapler-for-pdfs-300761871.html
Also Read –Buck Appoints David Gillen as Health Practice Analytics Leader