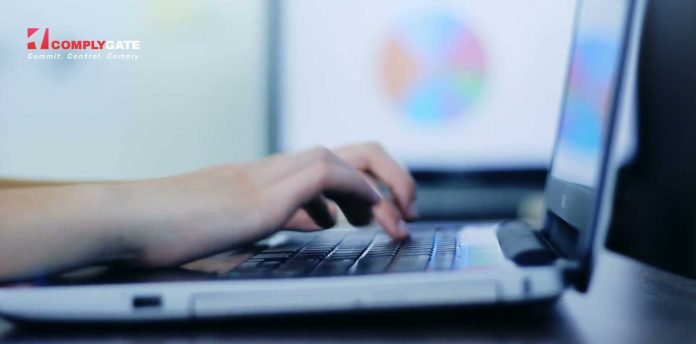 An award-winning HR software platform and a Tier 2 Sponsor compliance platform based out of the UK, Complygate has announced that it will be launching a new version of its software solution, Version 1.3. this platform is known in the hrtech news arena as the only Immigration Compliance tool available to SMEs commercially in the UK.
This new and upgraded HR software will include features like an improved user interface, fixes of the bugs, as well as a mobile application for iOS and Android devices.
In addition to that, Complygate will be launching a new website for employee self-service, with a dedicated section for help, statutory holiday entitlement calculators, and also plenty of freebies.
Mr. Rajiv Rajan, the CEO of Complygate stated that the company is constantly working towards making the processes of HR as intelligent and seamless as possible by embedding the technology of artificial intelligence into the software solutions and tools. The software of the company supports its clientele in reducing complexity in administrative jobs through automation while reducing the time that is spent on several projects through workflows that are user-friendly. These solutions also leverage the benefits of cutting-edge technology available at the fingertips of the company.
This is why the company is so ecstatic for announcing the new update to its solution.
the company plans to introduce another update in August with AI-powered ID verification for drivers' licenses and passports for several countries.
The subscription price will include this new feature.
Complygate also revealed that before closing 2020, they will also be preparing for another update in November to the current system, giving them the ability to offer new payroll features, without any charge for existing customers.
If you want to know more about such hrtech news and information about the latest trends, follow the hrtech cube. Hrtech cube offers its users high-quality content from the hrtech industry like clockwork.
---

ABOUT THE AUTHOR
Aashish Yadav
Content Writer, Martech Cube
Aashish is currently a Content writer at Martech Cube. He is an enthusiastic and avid writer. His key region of interests include covering different aspects of technology and mixing them up with layman ideologies to pan out an interesting take. His main area of interests range from medical journals to marketing arena.