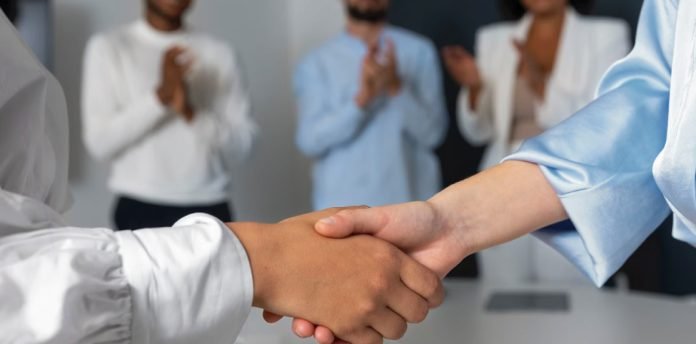 CareValidate, a leading innovator in the field of accessibility technology, is thrilled to announce the launch of their revolutionary generative AI platform, AskJanet. This groundbreaking platform is poised to transform the way employees and employers start and move through the ADA accommodations process.
Are you unsure as to what accommodation request to ask for? Are you an employer and unsure as to what accommodation to give to specific employees based on their disability?
Enter AskJanet, powered by CareGPT (try it out for FREE here )
AskJanet leverages the power of artificial intelligence to provide a tailored and user-friendly experience for individuals seeking ADA accommodations as well as Human Resource professionals managing these requests. As an AI concierge, AskJanet empowers users to effortlessly navigate accommodation requests, ensuring they receive the necessary resources and support they not only need, but deserve.
AskJanet: A secure place to ask your most insecure questions.
The difference? It's the trusted and vetted resources we use! We know the importance of getting it right when it comes to ADA Accommodations, that's why we use only the industries most trusted sources (ex. AskJan.org) to help guide you through the accommodation request process.
We also have partnered with the Global Disability Inclusion team, a renowned organization dedicated to advancing disability inclusion worldwide, as our official disability consulting partner for this platform. This partnership will enable CareValidate to provide everyone, including its AccommoCare customers, with a comprehensive suite of disability inclusion services and solutions like assessments, strategy development, training and disability employee engagement.
"AskJanet marks a major leap forward in our mission to create an inclusive world where accessibility is no longer an afterthought but an ingrained aspect of everyday life," said Justin Lobdell, VP of Marketing at CareValidate. "By harnessing the capabilities of generative AI, we believe that we can transform the way ADA accommodations are provided and experienced, elevating the quality of life for millions of individuals with disabilities."
AskJanet's launch comes at a critical time, as businesses increasingly recognize the importance of inclusivity and accessibility. By partnering with CareValidate and our AskJanet platform, organizations can enhance their commitment to providing accessibility for all employees and demonstrate their dedication to the ADA community.
To learn more about AskJanet and how it can revolutionize YOUR ADA accommodations process, visit us HERE!
Discover the full potential of your Hrtech strategy with our comprehensive Hrtech News and Hrtech Interviews.